Apple Issues Takedown on "iPhone 5 Conversion Kit"
Earlier this week a website by the name of iPhone5Mod started selling a kit that changes the iPhone 4/4S backplate for one that looks like the iPhone 5, but now it has to stop selling the mod thanks to a takedown order from Apple.
According to 9To5Mac, Apple issued iPhone5Mod a takedown notice today, and the website has 48 hours to stop selling the modification. There's good news for those who can't wait to the new design of the iPhone 5, the website will continue selling the mod for as long as it can.
Users that already bought the mod will have the new backplate shipped. Users who order the mod before the website has to stop sales should get theirs as well. Unfortunately, we don't know how long the company takes to ship the modified backplates.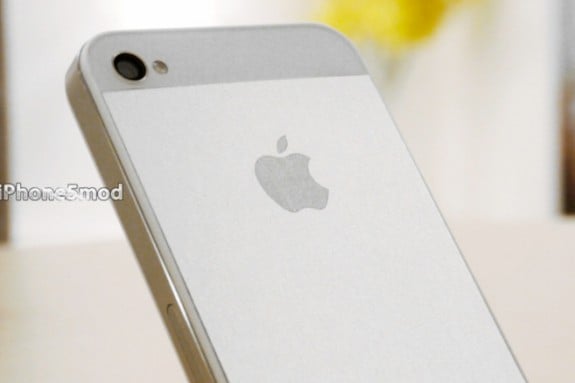 The mod costs $29.90 for 7-20 day certified airmail delivery. The faster "Speedpost" option takes 3-7 days for delivery, but costs $49.90 instead.
The takedown notice from Apple appears unrelated to the design of the backplate. The only issue noted in the takedown notice is the company is selling backplates with "counterfeit Apple trademark(s)." We take that to mean the Apple logo on the backplate, and not the design itself.
Given the cost and the estimated delivery times, users are probably better off just waiting for the iPhone 5 instead. Rumors say the new iPhone will launch on September 12, and release on September 21. That's not a terribly long wait. The new iPhone will likely have a 4-inch screen with a resolution of 640×1136, 4G LTE, a slightly larger battery, and a smaller dock connector.
Check out GottaBeMobile's iPhone 5 coverage for more details on the new iPhone.

As an Amazon Associate I earn from qualifying purchases.