Apple May Start iPhone Trade-in Program This Month
A report from Bloomberg claims that Apple will soon start its own iPhone trade-in program in an effort to boost sales of new devices.
Apple reportedly partnered with Brightstar Corp. for the new program which may begin in Apple stores later this month. Brightstar currently handles trade-in programs for both AT&T and T-Mobile.
The program would entice users with older iPhones to upgrade to the current iPhone 5 or newer iPhones as they come out. Apple would offer to pay users for their old smartphones, which they can then use towards the new device. Brightstar Corp. and Apple would then refurbish those used iPhone units and resell them across the globe.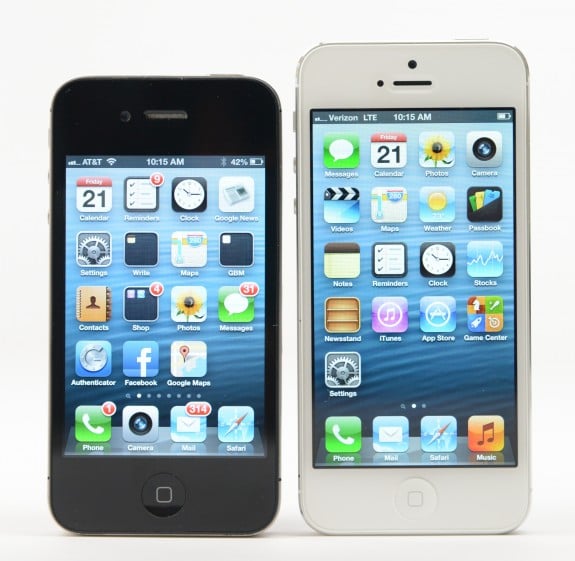 Such a program from Apple would compete with services such as Gazelle and NextWorth. Those companies offer users the chance to sell back their used devices for cash.
While Apple's program will compete with Gazelle, Israel Ganot, CEO of the company believes it will just call more attention to his company. Ganot issued the follow statement regarding Apple's rumored trade-in program:
Gazelle identified and pioneered the reCommerce market, and Apple's new focus on it only validates the opportunity we saw years ago. We applaud the move because Apple's participation will likely accelerate consumer adoption of device trade-ins. And though there is room for many winners in what we see as a huge market, our approach is different. Gazelle is focused on offering the best online trade-in experience for those consumers who want to do so online and after they have bought a new device, and it appears that Apple will focus on in-store trade-ins at the time of a new purchase. Also, Gazelle offers cash payment versus just store credit.
For users, Apple starting a trade-in program should make it easier than ever to upgrade to a new iPhone. It should especially help users who want to upgrade to a new phone but are still in the middle of a two-year contract with a carrier.