Apple Music Streaming Talks Stall, Service Potentially Delayed
Apple's rumored music streaming service may not come out until summer or later due to a breakdown in talks with music labels.
The New York Times reports that Apple ran into issues when negotiating with Sony/ATV. Sony is one of the largest record labels in the world, and it controls the EMI publishing catalog.
While Apple could get streaming rights for most songs through rights groups Ascap and BMI, the company had to deal with Sony directly for the music catalog it controls. Sony, it seems, was unwilling to take Apple's offer for the music streaming service, which put a hold on the service altogether.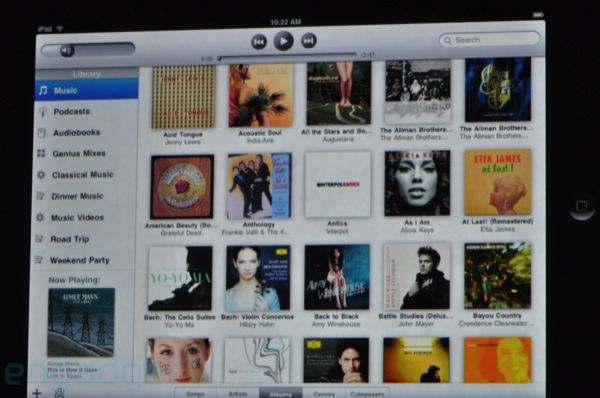 Sony withdrawing its EMI catalog from the rights groups also resulted in the company raising rates for Pandora. That could explain why Pandora recently introduced a time limit on free streaming.
According to The New York Post Apple's opening bid to Sony was 6 cents for every 100 songs played, which is well below what other services pay. Pandora, by comparison, pays labels 12 cents per 100 songs played. Spotify, which offers a more robust service, pays 35 cents per 100 songs played.
Sony was apparently unhappy with Apple's bid, though calling it an "opening bid" seems to indicate Apple was willing to change its bid if needed.
Apple's plan for the music streaming service would likely see the service built into the Music app or as a standalone preloaded app. Apple would use its iAd service to run ads against the network.
The original plan, according to The New York Times, was to release the app around the same time as the Grammys, but now it will have to wait for later this year.
Apple CEO Tim Cook reportedly met with Beat CEO Jimmy Iovine about the latter company's upcoming Project Daisy music streaming service, according to Reuters. There's a chance Cook and Apple want to create a service similar to Daisy, which Beats will build on top of MOG, which it recently purchased.