Apple Music vs Pandora: 6 Things to Know
Apple announced an all-new service today called Apple Music, which is the company's response to the numerous other music streaming services that are currently out on the market. Here are six things you should to know about it and how it compares to Pandora.
Apple says that Apple Music is essentially numerous different music streaming services rolled into one to create a convenient service with all of the features that it thinks users will love.
Beats CEO Jimmy Iovine took the stage at Apple's WWDC keynote to introduce Apple Music and talk about some of the new features. It appears as if this was the main reason why Apple bought Beats a while back. Many people were confused as to why Apple would buy a company like Beats, but it's more clear now.
In any case, though, Apple Music is here and it looks to take on the music streaming industry once and for all. Iovine called the current music streaming industry a "fragmented mess," with Pandora being one service in the middle of it all, but Apple looks to change that with its new music service.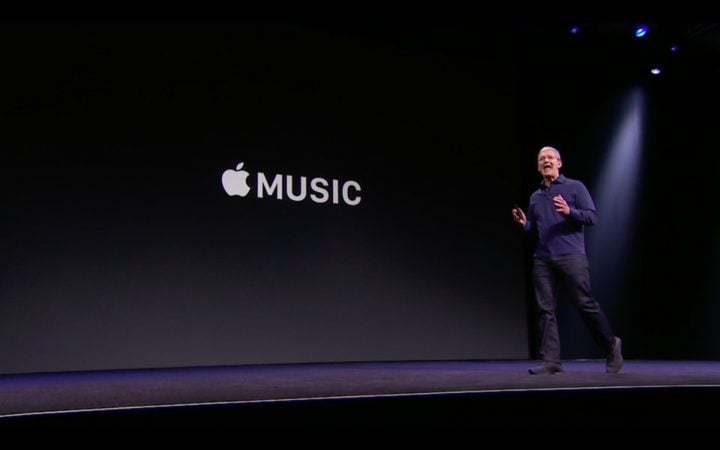 If you're interested in what Apple Music has to offer compared to Pandora, here are six things you ought to know about the differences between Apple's new music streaming service and Pandora.
24/7 Radio
Something that Apple Music and Pandora sort of have in common is that there's 24/7 radio, but Apple Music plans to do it a bit differently.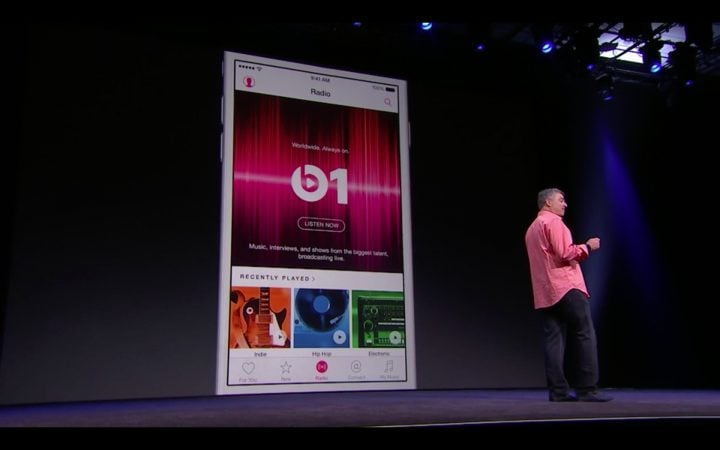 Instead of just music playing all the time, Apple Music will actually be able to stream true radio, with DJs and everything. It's called Beats 1 and it will broadcast live from three cities: New York, Los Angeles, and London. The radio stations will play music that's been curated by real people.
It sounds pretty cool and if there's one thing that music lovers enjoy about music, it's that they hate algorithms and much prefer actual humans to picking music.
Following Artists
A big feature in Apple Music is called Connect, and it will allow artists and fans to interact with each other.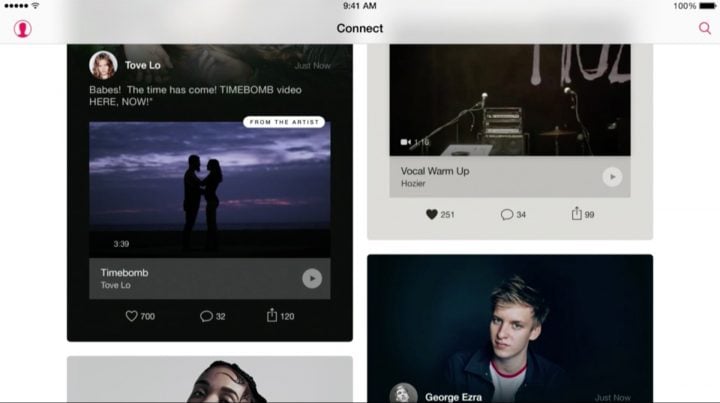 Essentially, artists can use connect to post photos, lyrics, updates, etc. to their fans. So if an artist writing a new song, they can post lyrics, and if they're having a personal jam session, they can record it and upload it to Connect for fans to watch.
Pandora currently Artist Marketing Platform and Artist Audio Messages, giving artists a platform to connect with listeners, but we'll have to wait and see what Apple Music offers specifically when it launches.
Siri Support
It's not too surprising, but Apple Music will support Siri, which means users can ask Siri to play a song or search for a song using you voice, without even opening the app.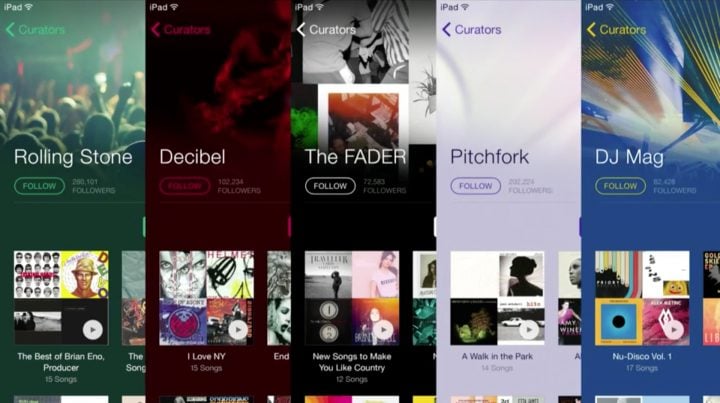 One example Apple showed off big time during the keynote was the ability to tell Siri something like "play the most popular song from 1985," and Siri would come back with Apple Music and play the song.
It's something that might not be incredibly useful for some users, but it's certainly a cool party trick you can pull when you're with some friends.
Unfortunately, Pandora and Siri don't support each other, and it remains to be seen if Siri will ever support third-party apps.
Music Video Streaming
One big feature that Apple spent very little time talking about was the ability to watch music videos within Apple Music.
Of course you can do this on YouTube, and Google has been making that a higher priority, but in Apple Music, there are no ads, but simply just straight music videos that users can stream.
Pandora doesn't offer any kind of music video streaming at the moment, and it's yet to be seen if the internet radio app will get that ability. However, the service recently worked with the Rolling Stones and Jack White to offier exclusive video interviews about their tours and they even had exclusive live streams of some of their concerts.
Of course, music videos aren't quite as popular as just listening to the music, but if you're looking for something different with music, you can easily just fire up some music videos within Apple Music and watch away.
Music Recommendations
As mentioned earlier, Apple touts a revolutionary new way that it will bring music recommendations to you. With Pandora, it uses an algorithm to see which music you may like based on music that it knows you already like, but Apple Music does things a bit differently.
When you fire up Apple Music, there will be a For You tab that includes music that's recommended for you. To get recommended music, the app lets you choose some genres that you like, as well as a handful artists that you enjoy listening to.
From there, the app will provide you with music that you may like and you can then listen to it right away, as well as create custom playlists from any music that you like.
Pandora has always been known for creating music stations based on your likes, but we'll have to see how much better Apple Music is in this department when the service officially launches.
Price
As for how much you'll have to pony up for Apple Music, it'll cost $9.99 per month per user, or you can go for a family plan for $14.99 per month. The nice thing about the family plan is that it can support up to six users, which means that it would cost just $2.50 per user if six people got on board.
Pandora One is a bit cheaper for a single plan, priced at $4.99 per month or $55 per year. This is half the price of Apple Music, but there's no family subscription available.
In any case, though, the extra cost of Apple Music for a single-user plan may still be worth it, as it looks to come with way more features than Pandora.