Apple Offers Sweet iPhone 5s Upgrade Deal
Apple is diving deep into the iPhone trade-in market with a trade-in program of its own. On Friday, the company began offering trade-in deals for the iPhone 4 and iPhone 4s, giving customers up to $99 and $199, respectively, for their old devices.
Unfortunately, you have to use that cash to upgrade to a newer iPhone 5s or iPhone 5c, but it'll result in hopefully getting one of these devices for free. Trading in an iPhone 4 will net you up to $99, which will allow you to get an entry-level iPhone 5c for free after signing a new two-year contract. Likewise, trading in your iPhone 4s will get you up to $199, which is enough to get an iPhone 5s for free.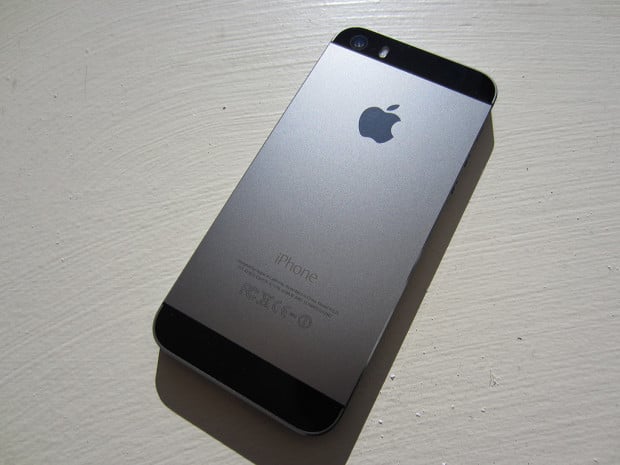 This new initiative from Apple is a part of the company's Reuse and Recycling program, where it will take your old iPhones that you trade in and recycle them so that they don't end up in landfills. Apple accepts all types of Apple products at any of its retail locations, but the iPhone 4 and iPhone 4s are seeing special treatment currently.
$99 and $199 are fairly decent offers for an iPhone 4 and iPhone 4s, but how does this compare to the competition with other trade-in programs like Gazelle and Swappa? How does it also compare with selling an older iPhone 4 or iPhone 4s on eBay?
Apple vs. Other Trade-In Programs
Trade-in programs are massively popular, and there are many businesses that allow users to trade in their old iPhone for some quick cash, and even a lot of retailers and carrier stores are getting in on the action as well.
The idea behind trade-in programs is that they offer you cash for an old iPhone and then turn around and sell it to someone else. They need to make a profit from doing this, so they usually give you way less than what your old iPhone is truly worth, that way they can make money when they sell it used to someone else for a decent price.
Of course, this is a little different than what Apple is doing, since they're recycling old iPhones that it gets instead of selling them again, but the idea is still there.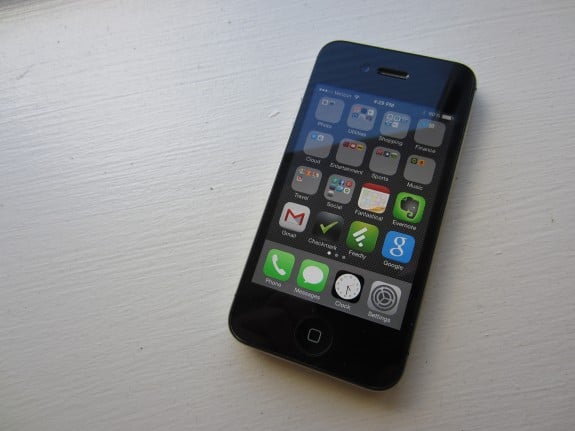 If you don't want to hassle with selling your old iPhone yourself, trade-in programs can save the day and make it easy to get rid of it, but it's mostly a bad idea to use a trade-in program to get rid of your old iPhone, mostly because you'll get ripped off.
However, if you absolutely have to use a trade-in program, does Apple's new initiative offer the best price for an old iPhone?
$99 for an iPhone 4 is a decent deal, but Verizon also offers the same price if you trade in one as well, and the carrier will also give you $200 for an iPhone 4s.
As for Gazelle, it will offer you just a measly $150 for a 64GB iPhone 4s if it's in flawless condition. On eBay or Craigslist, you'd get quite a bit more than just $150 (and even $200) if you were to sell a 64GB model.

$200 is a decent price if you decided to go the trade-in route, but remember that you could most likely get a little more out of it if you sell it yourself, and the evidence is pretty clear that selling an old iPhone yourself is more beneficial. I think a lot of users know this, but they're simply willing to lose out on a lot of money potentially by just handing it over to a trade-in program and getting some quick cash on the spot.
Swappa is another website where you can sell your old iPhone, but it's not really a trade-in program. It's simply just a highly-monitored marketplace to sell your used devices. Because of that, the market is more competitive, and you'll usually have to sell your iPhone for a bit less than you'd expect if you want anyone to take notice and potentially buy it. However, I saw an iPhone 4 for as low as $100 and even an iPhone 4s for $150.
Those prices are pretty typical, but that still doesn't mean that Apple's trade-in program is a fair deal.
Remember that Apple will only give you up to $199 for an iPhone 4s. This means that even if you have a 64GB unlocked model, Apple will only give you $200 at the most for it, whereas you could easily sell it on eBay for around $300 without breaking a sweat.
Of course, we don't blame users who just want to go the trade-in route, but taking as much as just 30 minutes to sell an iPhone on eBay could make you some serious cash for just a half-hour of work, and we all know that time is money.