Apple Reportedly Close To iRadio Deal With Record Labels
Apple is close to making a deal with Universal Music Group and Warner Music for its rumored upcoming "iRadio" music streaming service in time for a summer release according to a CNet report.
Sources talking to CNet say Apple and the two labels are close to making a deal that see Apple pay the labels less than what Pandora pays per stream of each song. Apple is reportedly close to striking a deal because it will offer features that Pandora lacks, like an easy way for users to buy songs from iTunes while streaming them.
Apple's iRadio may also have other features like the ability to go back to the beginning of a song that's streaming. Currently Pandora doesn't let change their position in a song, so once the song is over users just have to wait for it to come up again or find another way to listen to it.
To pay a lower rate per stream Apple may have to give the labels a large portion of the profits from the ads it will sell on the free music streaming service. The labels reportedly want 35 percent to 45 percent of the ad revenue for the service. Apple is still working with the labels to agree on a percentage.
While Apple has plans to run ads on its music streaming service, there's no word on if it will let users pay to not listen to or see ads like Pandora, Spotify and Rdio do.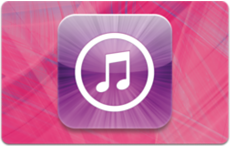 Even if Apple does strike a deal with Universal Music Group and Warner Music, however, it will still have to reach an agreement with Sony Music and music publishers. Recent rumors of the iRadio music streaming services said Sony walked away from talks with Apple because the two couldn't agree on terms.
As the third major record label, Apple will need Sony Music if it hopes to offer all popular artists on its music streaming service. Without Sony Music, Apple's iRadio wouldn't offer bands like Daft Punk, The Foo Fighters and Pink among many others.
Apple hopes to strike deals with all labels in time for a summer release. If that happens, the music streaming service may come built into iOS 7 which will come out sometime this year.

As an Amazon Associate I earn from qualifying purchases.