Apple to Completely Re-Design iPhone, iPad, and MacBook Line in 2012
2012 may be a big year for Apple as the company plans to overhaul and offer new designs for its mobile product line, which includes the iPhone smartphone, iPad tablet, and MacBook notebook line. Supplier sources informed DigiTimes of new component and parts orders that would corroborate the claims of new redesigns for 2012.
The re-designed iPhone may be the tear-drop design that was rumored as the iPhone 5. Instead, this Fall, Apple launched an evolved iPhone 4 design known as the iPhone 4S. The iPhone 5 is said to have a larger 4-inch display, a tear-drop unibody construction, and an elongated home button.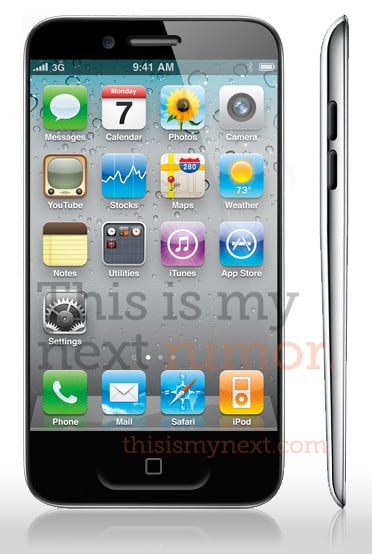 DigiTimes says that there may be two iPad models being developed internally. One would be a slight upgrade of the iPad 2 currently being sold, much like how the iPhone 4S and iPhone 3GS are second generation products of the iPhone 4 and iPhone 3G respectively. A second model may offer more revolutionary changes, much like how the iPhone 4 is a much more drastic design change from the iPhone 3G and iPhone 3GS.
Apple has asked makers in the supply chain to develop flat panel modules and LED light bars for two iPad prototypes, codenamed J1 and J2, the sources revealed.
There are recent speculations that Apple's suppliers may have a difficult time mass producing high-resolution Retina-like Displays for the next iPad, forcing Apple to offer a more modest screen resolution bump.
The most recent MacBook Air rumor suggests that Apple may release a larger 15-inch MacBook Air model to complement the company's 11-inch and 13-inch models. A 15-inch ultra-portable, ultra-light notebook is still rare in the computer industry as most manufacturers target the 13-inch form factor as having the best combination of weight, power, and mobility.
Via: 9to5 Mac

As an Amazon Associate I earn from qualifying purchases.