Apple Will Exchange Third Generation iPads Bought Within 30 Days
Apple will replace third generation iPads for users who recently purchased the now-discontinued iPad within 30 days according to SlashGear.
Apple's return policy is typically to return or replace items purchased within 14 days. At least one Apple store, however, will replace third generation iPads that users purchased within the last 30 days with new fourth generation iPads. That one store is on Stockton Street in San Francisco, though other stores may similarly extend the return policy.
In the Stockton Street store users can return the third generation iPad within 30 days as long as it doesn't show "serious wear and tear." It seems difficult to cause serious damage to an iPad in just 30 days, though not impossible.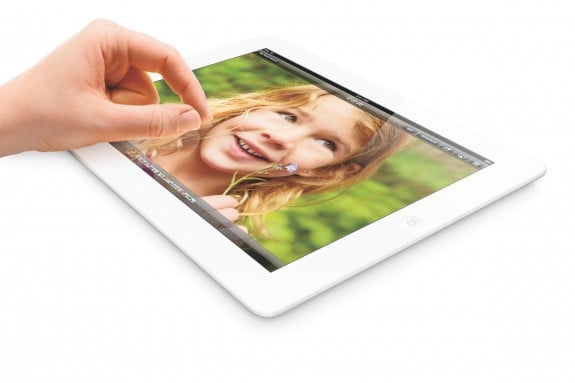 iPad owners who bought their iPads within 30 days in another store will have to check their local store to see what their policy is. The 30-day windows isn't mandated by Apple so it's up to individual store managers to make the decision on what exchanges to make.
The new fourth generation iPad has a few upgrades which could push some users over the edge to upgrading from a third generation model. The new iPad uses an A6X processor that's twice as fast as the A5X in the third generation. It also has faster graphics performance which means games can display as much detail as they do on the iPad 2, but with upgraded textures for the Retina Display.
The new fourth generation iPad also includes the new Lightning port which means it will work with the new Lightning accessories that should arrive in stores sometime during the holidays.

As an Amazon Associate I earn from qualifying purchases.