Apple Working on Dual Core and Quad Core Processors for iPad 3 and iPhone 5
We expect to hear more about the iPad 3 within days, but one of the biggest questions remaining is whether the iPad 3 will have a dual core or a quad-core processor.
Apple has worked on both a dual core and a quad-core processor, one of which will power the iPad 3. The others may make an appearance in the new Apple TV or the iPhone 5 later this year.
(Read: Everything We Know About the iPad 3)
Now, 9to5Mac has discovered information in the latest iOS 5.1 beta proving that Apple is working on a dual core A5X processor and a quad core A6 processor a the same time. The fact that Apple is working on two processors at once shouldn't come as a surprise, given the dual work on the iPhone 4S and the iPhone 5 during 2011.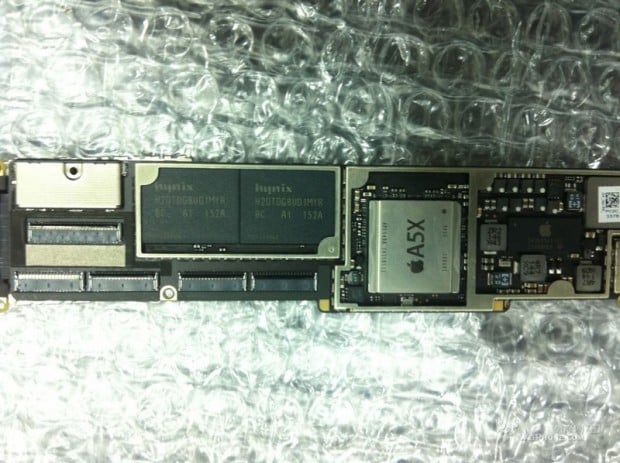 The rumor had been that Apple would include a quad-core processor in the iPad 3 to provide additional processing power to complement the new Retina Display that is practically confirmed for the iPad 3.
Since the first quad-core iPad 3 rumor we have heard from several sources, including an Apple Insider, who believes that the iPad 3 would have a dual core processor, like the current iPad, iPhone 4S and most Android tablets.
The new Apple iPad processor wouldn't be the same as the iPad 2, but would reportedly bring more power than the current generation, allowing apps to push better looking graphics and do more intensive tasks.
Apple could be prepping the A6 quad-core processor for the iPad 3, and saving the Apple A5X processor for the rumored 8-inch iPad we have heard about recently.
Or, as 9to5Mac suggests, the A5X could go in a cheaper iPad model that is also announced at the iPad 3 event.
Apple is not a part of the Mobile World Congress event in Barcelona where many new Android tablets are being announced every day, most with dual core processors. Apple may not be in Barcelona, but we expect that the Cupertino based company will steal the news cycle with an iPad 3 announcement this week.

As an Amazon Associate I earn from qualifying purchases.