Apple's iMessage Fix Could Arrive with iOS 8 or iOS 7.1.2
There has been a lot of fuss recently over a huge problem with iMessage, and while it's been a prevailing issue for several years now, Apple is just now finally acknowledging the problem and will have a fix for it in the form of a "future software update," most likely with the release of iOS 8 sometime later this year, or possibly with another minor update to iOS 7.1 in the very near future.
The issue that many former iPhone users have come across is that they won't receive text messages from iPhone users on their new device, and it's because their phone number is still registered with iMessage. This means that anyone sending you a text message from their iPhone will get a "Delivered" stamp, confirming that you apparently received the text message, but in fact you never received it since Apple still thinks your phone number belongs to iMessage.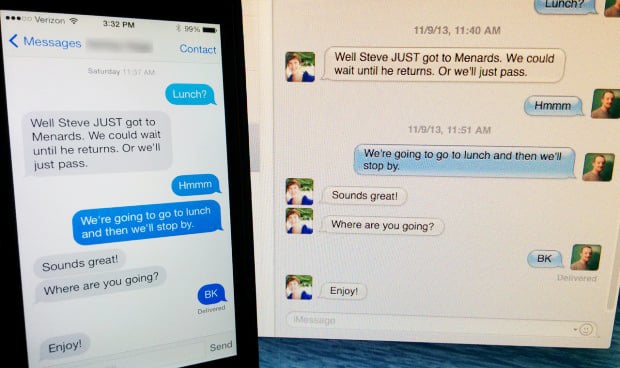 According to Re/code, there's a bug that makes it difficult for phone numbers to successfully switch out of iMessage automatically when the user switches their number to a non-iPhone device, which is why you have to do it manually before you switch phones in order to make the switch go smoothly.
Of course, Apple employees have provided a handful of "solutions" in order to help users fix the issue, but they're quite idiotic and not helpful at all. The support staff suggested having your contacts delete your contact and re-adding you, and even going as far as recommending that users switch back to iPhone to solve the problem.
In order to actually fix the issue, many users have claimed that turning off iMessage from their iPhone will deregister their phone number and clear it from Apple's iMessage servers. At that point, users can switch to their new phone where they'll begin receiving text messages without a problem. However, several Gotta Be Mobile readers have said that this solution still doesn't work, so your mileage may vary.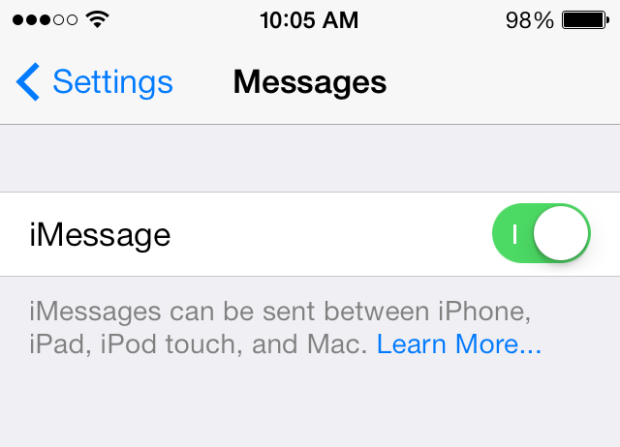 Apple says we'll see an official fix for this problem in a "future software update," which most likely means it'll arrive with iOS 8, unless the company plans on issuing a quick minor update to iOS 7.1 in the form of an iOS 7.1.2 update, which is also quite possible, especially considering that we might not see iOS 8's launch for several more months even though it's expected to be unveiled at the WWDC conference early next month.
iOS 8 is expected to come with some major improvements over iOS 7, as well as some new features and apps. The new version will keep the same overall look and feel of iOS 7, though. Other than that, we're expecting a handful of new features, including true iPad multitasking where users will be able to use two apps at the same time side-by-side.
iOS 8 is also expected to arrive with new apps, including Healthbook, Preview, TextEdit and Tips. Healthbook has been rumored for quite some time as Apple's own take on fitness and health tracking, while Preview and TextEdit are Mac apps that look to be making the jump to iOS.
Apple will most likely announce iOS 8 on June 2, which is when the company will have its keynote for the WWDC developers conference. From there, we should expect a couple of months worth of several beta versions of iOS 8, followed by a public launch later in the year, although the official timeline is still unknown. However, we're guessing that Apple will go with a similar timeline to last year with the release of iOS 7 where it was launched just days before the release of the iPhone 5s; we can probably expect the same when the iPhone 6 launches.

As an Amazon Associate I earn from qualifying purchases.