Are We Headed to a Tablet Shootout This Spring?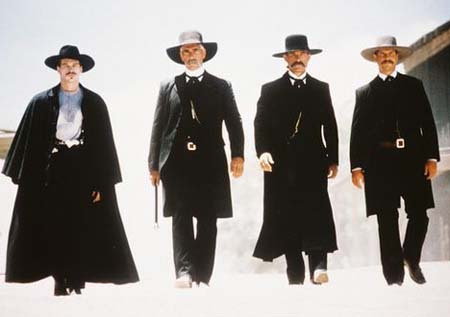 CES 2011 has really just officially kicked off but as always quite a bit of the big news has kicked off before the kick off. I may be premature here, but on the Tablet front (which is a big part of our beat after all) it looks like we are seeing a theme emerge that has us headed for a very interesting April and May that may involve a real shootout between companies releasing their Tablets.
Going into CEs2011 everyone expected to hear quite a bit about Tablets. HP is having its own event (with its own OS) in February. Acer and Asus are talking late spring. We still have a few big players to hear from, (RIM and Microsoft) but from what we've seen so far Google's Honeycomb is setting the stage for most of these Tablets to hit the market in April and May. At least according to the announcements so far. (Again, I may be premature here.) Why is that interesting? Well, conventional wisdom is that Apple will announce its next iPad and roll it out in, yep you guessed it, April and or May. The aim being to tryto establish a yearly upgrade cycle similar to its success with the iPhone.
So, not only are the months of Spring shaping up as a time of new Tablet ship dates, but as a battle for control of the calendar that Apple has dominated for quite some time. Intriguingly, because many of these Tablets are going to be running Honeycomb (just forget anything that will be running any flavor of Android before that) the tussle is really shaping up as one between Google and Apple with the Tablet hardware makers being Google's cronies. Microsoft, RIM, and HP can be aggressive by just watching the other two shoot it out and launching at the same time or around the same time. That can also offer them cover.
Again, (how many caveats can I put in one post?) this may all be early early speculation, but I'm starting to get a hint of the smell a little gunpowder on a spring morning.

As an Amazon Associate I earn from qualifying purchases.