ASUS Eee Pad Transformer Back In Stock at Best Buy
Plenty of you out there have been waiting to get your hands on the ASUS Eee Pad Transformer and tonight might just be your chance to do that as Best Buy finally has an unknown quantity of the Honeycomb-powered tablet in stock. How long supplies will last is anyone's guess but knowing the popularity of the device, it's safe to say that they won't last for long.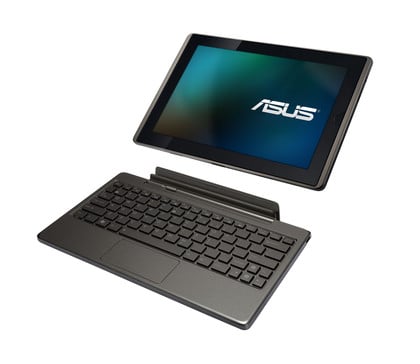 The availability comes a few days after ASUS confirmed that it would be increasing production for North America due to the shortages that have plagued the device since it was released on April 17th. The company promised that shortages would ease at retailers in the 'coming weeks' and throughout the past few days, we've seen supplies pop up at various retailers culminating in today's availability at Best Buy.
The Eee Pad Transformer is currently the cheapest way, it costs a mere $400, to get your hands on Google's Android 3.0 Honeycomb software and the hardware on the Eee Transformer is more than worth the price. In comparison, the Wi-Fi only version of the Motorola Xoom costs $600.
Best Buy is only offering this thing online so if you're interested, you probably want to head here and start mashing on the 'Add to Cart' button as soon as you can. And if you get one, you'll be greeted with an update to Android 3.1 Honeycomb at some point in the coming weeks. Good luck.

As an Amazon Associate I earn from qualifying purchases.