Asus Eee Pad Transformer Laptop Keyboard Dock Expected for $150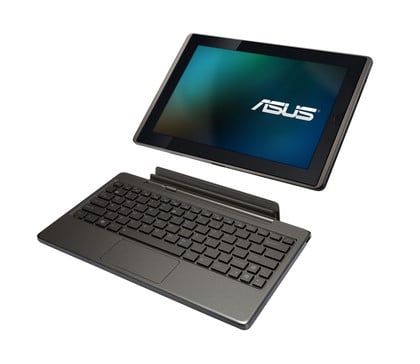 Though Asus and its retail partners have yet to announce official pricing for the optional laptop keyboard dock accessory that latches onto the Eee Pad Transformer Android 3.0 Honeycomb tablet to create a laptop experience, various retailers have thus far leaked the accessory at $150.
The leaks cove via two retail partners who have put up a page for the accessory but quickly took down the webpage after it went live. Netbook News and Android Police have noticed that retailers J&R as well as PC Richard $ Sons have placed the accessory at the $149.99 price tag.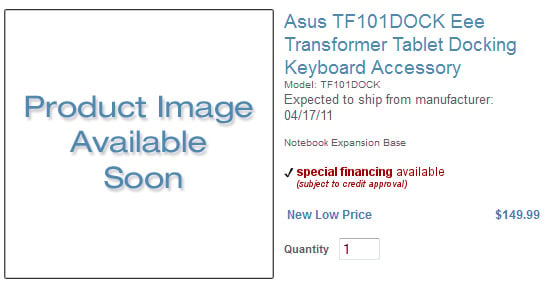 Speculation has it that the laptop dock accessory for Eee Pad Transformer, when purchased together with the tablet, may retail for cheaper than $150 as part of a bundled package. Purchased separately and the accessory would go for $150.
The Eee Pad Transformer is expected to hit the sub-$500 price point for the tablet with specs that include a 10.1-inch high resolution screen, Android 3.0, and NVIDIA Tegra 2. The WiFi-only tablet will be cheaper than the $600 price point that Motorola is positioning the WiFi-only Xoom at.

As an Amazon Associate I earn from qualifying purchases.