Asus MeMO Pad 10 Shown Off On Video
The rumored Asus MeMO Pad 10 is real, and a new video from Mobilarena shows the unboxing of the tablet as well as the device running a few apps.
The Asus MeMO Pad 10 shown in the video looks like a generic Asus Android tablet. From the front it could be one of any number of tablets from the company. The white back (which can also come in gray and pink according to recent leaks) does look different from other Asus tablets, however.
Recent leaks said the Asus MeMO Pad 10 will use Android 4.1 Jelly Bean, but the skin the company put on top Android makes it look just like previous versions of Android on other Android tablets. The display of the MeMO Pad 10 likely has a resolution of 1280×800, the same as the smaller Nexus 7.
The same recent leak also said the MeMO Pad 10 will use an NVIDIA Tegra 3 processor, which the video proves by running a game designed for Tegra processors.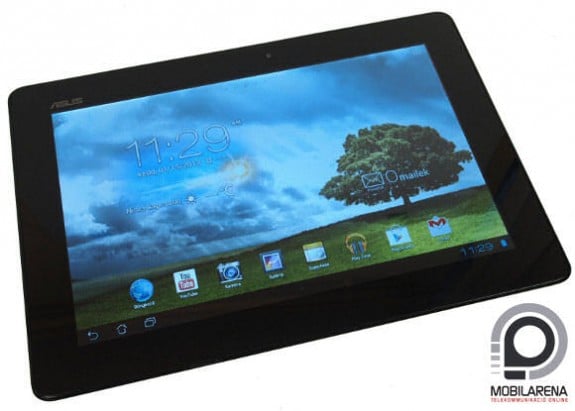 All other apps in the video are default Android apps such as Chrome and Google Music. It appears Asus added a scroll bar to browser on the tablet, but there aren't any other noticeable changes.
The video also shows the camera app on the tablet which looks like a blown-up version of a smartphone camera app. The MeMO Pad 10 will have a 5MP rear-facing camera, which isn't much compared to recent smartphones. Paired with the 1.2MP front-facing camera, the 5MP camera is good enough for video chats, and potentially for quick photos if no other camera is available.
Asus will likely announce the MeMO Pad 10 at Mobile World Congress next month. Based on the specs the company will likely sell the tablet as an inexpensive 10-inch tablet as it uses a low-resolution screen for the size and last year's Tegra processor.