Asus Teases Transformer Pad That Can Dual-Boot Windows 8, Android
Asus has been known to push boundaries with form factors that will lead to, hopefully in the end, increased utility. It brought the original Eee Pad Transformer to the market with a laptop dock that converted the tablet into a lightweight netbook and debuted the PadFone as a modular device that converts from phone to tablet to netbook. Now, Asus is going a step further. For those who are indecisive about choosing an Android slate or an upcoming tablet running Microsoft's Windows 8 or Windows RT release, Asus is telling you you do not have to choose. After all, why choose when you can have both, right?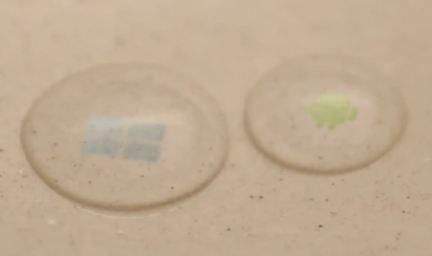 In a teaser released ahead of the Computex trade show in Asia, Asus is showing a device that apparently can boot into both Windows 8 and Android 4.0–it's unclear if the Android side will retain the Ice Cream Sandwich build when released or will be updated to the unannounced and forthcoming Android 4.1 Jelly Bean build.
There's not a lot of information revealed in the teaser. In the video, Asus reveals two droplets of information, one containing Windows and another containing Android.
https://youtu.be/-GkdMsp7ZjE
In another Computex teaser, Asus is showing possibilities 'when two sides unit,' on a board that reveals Tai on one side and Chi on another side.
https://youtu.be/J5cVCWsSOzQ
A dual-booting Windows 8 release–one that's supported by Intel's and AMD's chipset, would seem more compelling to me than a dual-booting release with Windows RT and Android as Windows RT, though based on Windows 8, will still not allow users to run legacy apps. Microsoft has stated that Windows RT, which will only be made available for hardware running on ARM architecture, would only be able to run HTML5 applications, limiting its usefulness to professional users who may have a legacy program or two to run in the background.

This article may contain affiliate links. Click here for more details.