Asus Transformer Pad 300 Coming April 22nd
The upcoming Asus Transformer Pad 300 has shown up on Amazon's website today and those that pre-order it can expect to receive the new tablet by April 22nd.
The Transformer Pad 300 is one of Asus' new Android 4.0 Ice Cream Sandwich tablets, originally announced back at Mobile World Congress in February.
Asus's Transformer Pad 300 features a Tegra 3 quad-core processor from NVIDIA, a 10.1" IPS display with 1280 x 800 resolution, an 8MP rear camera, a 1.2MP front-facing camera, a 9.9mm design, 1GB of RAM, and up to 10 hours of battery life.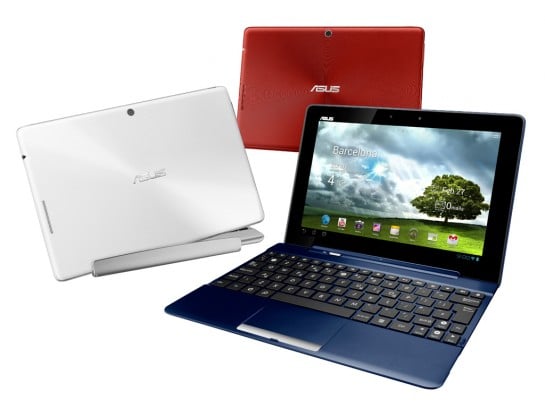 Those features alone should make it a desirable device to consumers.
However, the device also comes with a pretty affordable price tag. The 32GB model is currently listed on Amazon for $399.99. A 16GB model should be up for pre-order soon and it's expected to cost $379.
Asus' other Android 4.0 tablet, the Transformer Prime, is currently available for $499.
In comparison, the cheapest model of Apple's latest iPad is also $499. So, at this price, Asus should be able to attract quite a bit of interest.
This news comes just a day after Asus announced the pricing for the Padfone and the Asus Transformer Pad Infinity for Europe.
The Padfone, the company's phone and tablet dock combo device, should be hitting shelves in May with a price tag of €699. The Transformer Pad Infinity, which was announced alongside the Transformer Pad 300 in February, will be arriving on shelves in June and it will cost €599.
No word yet on when either of those devices will be touching down in the United States.

As an Amazon Associate I earn from qualifying purchases.