ASUS Transformer Pad Infinity Series Launch Gets Closer
In February, ASUS announced two new Transformer Pad tablets. The Transformer Pad 300 which launched last month and the Transformer Pad Infinity which has yet to launch in the U.S. However, it now looks like the Transformer Pad Infinity has finally moved closer to release as the device has passed through the FCC with flying colors.
The filing was first spotted by Engadget and it reveals that the Wi-Fi version of the Transformer Pad Infinity has passed through the federal government's grasp, approval which means that a release date has only gotten closer.
Asus' 4G LTE version of the device has not yet been spotted at the FCC which means that a release could be further down the road.We're assuming that Asus will likely want to release these in close proximity to each other so we could possibly see the 4G LTE version pass through the FCC soon.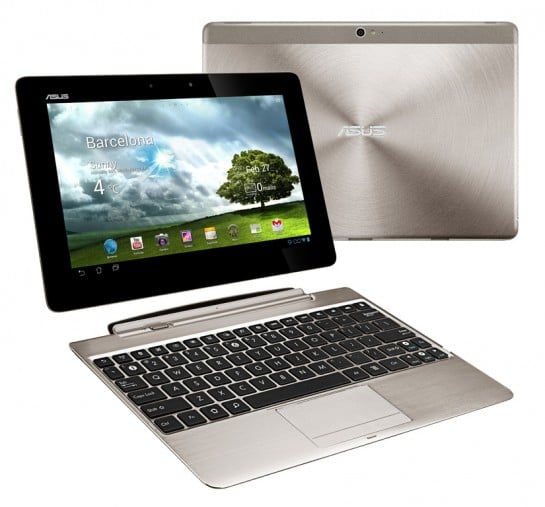 The Transformer Pad Infinity Series offers some specifications that are sure to delight those who have fallen in love with Asus' Android tablet offerings. They might just lure in some new consumers as well.
It's going to feature a Full HD Super IPS+ display which means it's going to rock 1920 x 1200 resolution. The display also employs Corning's Gorilla Glass 2 to help protect the fantastic display from damage. You can see in action in the video below:
It'll also have a slim 8.5mm design, a 2MP front camera for video chat, and an 8MP rear camera with a large F2.2 aperture, 5-element lens and LED flash.
Android 4.0 Ice Cream Sandwich will be the operating system on board and it will be powered by NVIDIA's quad-core Tegra 3 processor. That processor is only going to be found in the Wi-Fi model though.
The 4G LTE version of the Transformer Pad Infinity Series is going to come equipped with a Qualcomm MSM 8960 Snapdragon S4 dual-core 1.5Ghz processor.
NVIDIA has said that 4G LTE devices with Tegra 3 won't arrive until 2013.
In any event, it should only be a matter of time before we see a retailer or two confirm the release date for the Transformer Pad Infinity series. We'll definitely be on the look out for a date.