Asus Transformer Prime Hitting U.S. on December 8th (Updated: December 12th)
A lot of you in the United States have probably been putting a lot of coinage into your piggy bank (or bank account) in an effort to save up for the upcoming Asus Eee Pad Transformer Prime tablet. Well, now, thanks to an Asus rep based in Taiwan, you now have a date to prepare for. December 8th has been confirmed as the release date for the device in the U.S.
Now, this doesn't come in the form of an official press release but it does come from an official rep so we're fairly sure that this is how it's going to play out.
Update: Asus has confirmed that it will be available online on December 12th and on shelves December 19th.
The Transformer Prime is going to be the first Tegra 3 quad-core tablet on the market and that feature, along with a thin design and some pretty nifty accessories make it an extremely attractive device for those uninterested with price tags on the Kindle Fire or the Nook Tablet.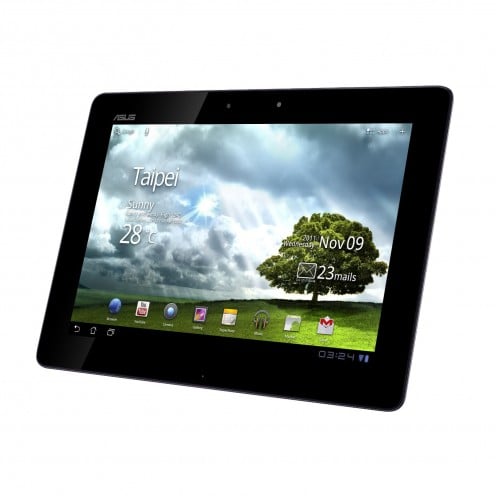 It's currently up for pre-order on a number of sites so if you're looking to pull the trigger, you don't even have to wait until December 8th.
The device will be arriving on Taiwan on December 1st.
Via: Netbook News

As an Amazon Associate I earn from qualifying purchases.