Asus Transformer Prime Update Finally Brings Face Unlock
Asus is pushing out a minor update to Transformer Prime owners that will bring several features to the Ice Cream Sandwich tablet including the Face Unlock feature that has been missing since the tablet was updated with Android 4.0.
The company has promised the feature to tablet owners for quite some time now and the software has finally arrived according to the Asus UK Facebook page.
The update will take the Transformer Prime to version 9.4.2.28.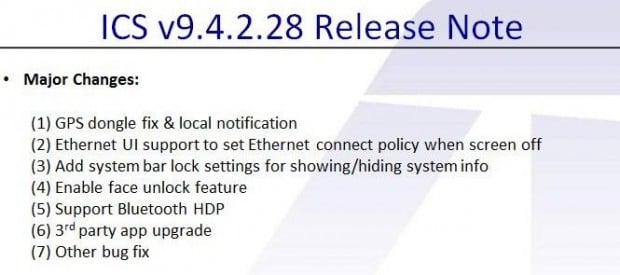 Besides Face Unlock, the software update will bring a number of other enhancements, a list that Asus says looks something like this:
GPS dongle fix & local notification
Ethernet UI support to set Ethernet connect policy when screen off
Add system bar lock settings for showing/hiding system info
Enable Face Unlock feature
Support Bluetooth HDP
3rd party app upgrade
Other bug fixes
So, not a massive update but definitely one that Asus Transformer Prime owners should be interested in.
The update is currently rolling out Over-The-Air (OTA) which means those who own the tablet should practice a bit of patience. That being said, owners will want to go into the device's Settings and Check for a software upgrade.
If the OTA update is there, owners will be prompted to install it which should only take a few minutes to complete. Once that is accomplished, the Transformer Prime will now be able to be unlocked using a beautiful mug and the entire experience should be shored up by the amount of bug fixes arriving with the update.
Enjoy, Transformer Prime owners.