AT&T Announces First 4G LTE Smartphones: Galaxy S II Skyrocket, HTC Vivid
In addition to confirming 4G LTE for four more cities in the U.S., AT&T also announced its first two 4G LTE smartphones that will accompany said network expansion on November 6th.
Those smartphones are the HTC Vivid and (look away if you just bought AT&T's HSPA+ Galaxy S II) the Samsung Galaxy S II Skyrocket which will take over as AT&T's flagship Android handset.
Let's start with the HTC Vivid which is a pretty solid device in its own right.
The HTC Vivid (aka HTC Holiday) is going to come with a 4.5-inch qHD display which means it has a screen resolution of 540×960. It also packs a 1.2 GHz processor, 16GB of on-board storage, and an 8MP rear camera that is capable of shooting 1080p video.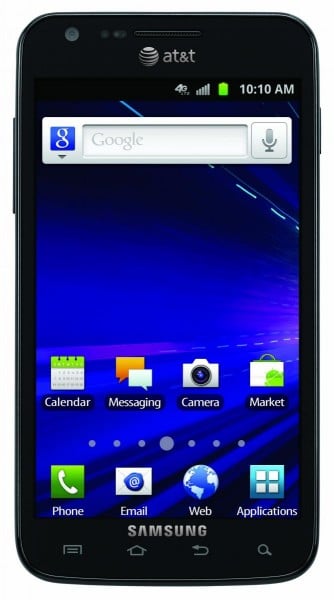 It will check in for $199 on a new two-year contract at AT&T.
Now, let's get to the best part of this announcement.
The Galaxy S II Skyrocket is going to be a Android 2.3.5 Gingerbread device that features a massive 4.5-inch Super AMOLED Plus display with 480×800 resolution along with a 8MP rear-facing camera with LED flash, a 1.5GHz dual-core processor, a 1.3MP front-facing camera, and 16GB of on-board storage.
It's going to be a little more expensive than the HTC Vivid and will be priced at $250 on a new contract.
So again, if you were thinking about getting a HSPA+ Galaxy S II with AT&T, wait.
If you already bought one, see what you can do about upgrading.