AT&T Announces XPERIA Ion, Galaxy S II Skyrocket HD, Galaxy Note, Pantech Burst, Pantech Element, and Samsung Exhilarate–All With 4G LTE
At the AT&T Developer Summit at the Consumer Electronics Show in Las Vegas, the carrier announced six new Android smartphones to support its new 4G LTE network. All six devices will be able to utilize AT&T's faster 4G LTE connection where available, but can also default back to 4G HSPA+ as well, which is more widely available but will have more limited 4G speeds. The six devices are mostly phones, with the exception of the widely leaked Pantech Element, a waterproof 4G Android tablet that supports AT&T's LTE network.
https://youtu.be/UzJumwuCEpU
Not much details were given about the individual details at CES, and we'll update you with more details as we learn about them.
https://youtu.be/Te1nc223whM
The first device is the Sony Ericsson XPERIA Ion, which was leaked before as the Nozomi. The device features a 12-megapixel camera, 4.6-inch HD display, PlayStation certification, dual-core 1.5 GHz CPU, and 16 GB of internal memory.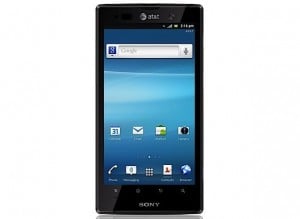 The second device is an updated version of the Galaxy S II Skyrocket, AT&T's 4G LTE variant of the Galaxy S II that's available today. The new device will have a high definition display, as its name implies, on a 4.65-inch screen that's comparable to the display on the Galaxy Nexus, which is available on Verizon Wireless today and coming to Sprint's LTE network soon.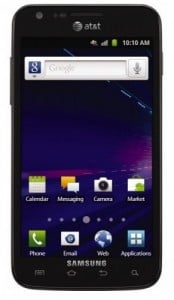 Third up is the Galaxy Note, a highly anticipated smartphone that has a 5.3-inch display. The device ushers in a hybrid category where the Note's large screen straddles the device between smartphone and tablet classifications.
https://youtu.be/VY-XvDgpv_c
As to the next three devices, AT&T is heavily promoting them as consumer-friendly devices that will bring 4G LTE to the masses. The two smartphones, the Pantech Burst and the Samsung Exhilarate, will go just $50 with a two-year contract. The Burst features a dual-core CPU clocked at 1.2 GHz, a Super AMOLED WVGA display, 5-megapixel rear camera with LED flash and the ability to encode videos in 720p HD, a 2-megapixel front-facing camera, and 16 GB of internal storage with a microSDHC card slot.
https://youtu.be/MyBKRDAibgs
The Exhilarate by Samsung is an eco-friendly smartphone.
And lastly, the Pantech Element, which is a water-proof 8-inch tablet with a dual-core 1.5 GHz Snapdragon CPU, is competitively priced. Coupled with the Pantech Burst and with accompanying two-year contracts on each device, you can get both smartphone and tablet through AT&T for just $300.