AT&T Confirms Android 4.0 for Several Devices
A short time ago, AT&T become the first U.S. carrier to issue an Android 4.0 update to a device. That device? The HTC Vivid. Well, in that same announcement, AT&T also confirmed that it will be bringing Android 4.0 Ice Cream Sandwich to several other devices in the days ahead. When exactly? We can't be sure as the carrier would only say that the software would arrive in the "coming months."
In all, there are ten devices that AT&T will be upgrading to Android 4.0, some mainstream, some a little obscure.
Still, if you own one of these devices, today is certainly a day to celebrate even if the release window is a complete unknown.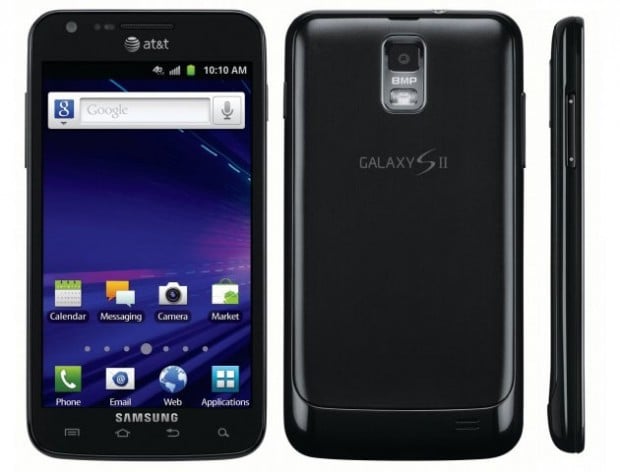 So, here is the full rundown, courtesy of AT&T:
LG Nitro
Motorola ATRIX 2
Motorola ATRIX 4G
Pantech Burst
Pantech Element
Samsung Captivate Glide
Samsung Galaxy Note
Samsung Galaxy S II
Samsung Galaxy S II Skyrocket
Samsung Galaxy Tab 8.9
Fantastic news for owners of the original Atrix and we also get some reassurance for both Galaxy S II and Galaxy Note owners as well.
There are some devices that are left off the list though. The HTC Inspire 4G is noticeably absent as is the Samsung Infuse 4G. So, it's unclear if those devices will be seeing the upgrade.
Also missing is the LG Thrill 4G which just got a boost up to Android 2.3 Gingerbread earlier today.
Don't expect any of these devices to get the update before the arrival of Q2 in April and we'd be surprised if AT&T was able to get all of them up to speed by the time summer is over.
We'll let you know when we hear of anything concrete in terms of release dates.

This article may contain affiliate links. Click here for more details.