AT&T Drops Price of Atrix 4G to Entice Disheartened iPhone 3GS Owners
The WWDC keynote has come and gone without an iPhone 5 announcement and that means that many people, especially those looking for an upgrade on AT&T, might be looking in a different direction. Well, if you're thinking about going Android, AT&T's got you covered as it has dropped the Motorola Atrix 4G to its cheapest price yet.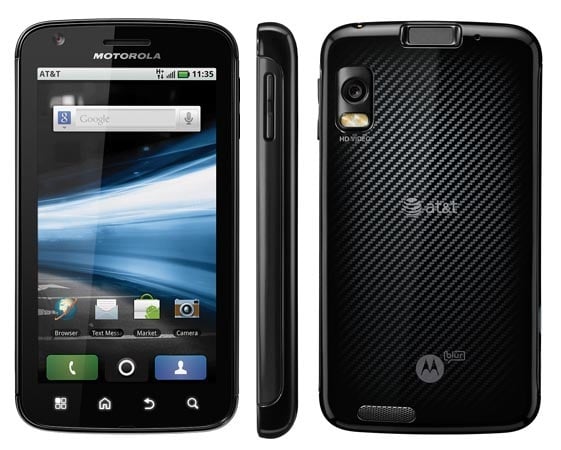 Ma Bell has slashed the price of the Atrix 4G down to $100 on a new two year contract which is an absolute steal for a phone that's rocking a Tegra 2 dual-core processor. Throw in the fact that we know it's getting Gingerbread soon as it was just demoed in the flesh and this is an offer that is certainly worth considering.
Those HSPA+ speeds and that 1GB of RAM aren't too shabby either.
It appears that this very well could be a permanent drop aimed at iPhone 3GS owners with expiring contracts who might are looking at other phones because WWDC didn't prove fruitful with a next-gen iPhone announcement. So, if this sounds like something you want to take advantage of or if you have a new contract to sign, you can  head here to take a look at the deal.
Via: Engadget

As an Amazon Associate I earn from qualifying purchases.