AT&T Galaxy Note 3 Lollipop Problems: 5 Things to Know
The AT&T Galaxy Note 3 Lollipop update started rolling out at the tail end of March. AT&T's version of the update brought a number of big time features though, as we've learned, it also brought some problems along with it. With that in mind, today we want to take a look at the most important things to know, right now, about AT&T Galaxy Note 3 Lollipop problems.
In January, Samsung surprised a lot of people with the start of the Galaxy Note 3 Lollipop roll out. We say surprised because many people expected the Galaxy Note 4 Lollipop update to follow the company's Galaxy S5 Lollipop update. Things didn't happen that way and the Galaxy Note 3 beat the Galaxy Note 4 to the punch.
Since then, the Galaxy Note 3 Lollipop update has made significant strides and it's currently available on several top carriers in the United States including Ma Bell, also known as AT&T. The AT&T Galaxy Note 3 Lollipop update pushed out at the end of last month and it should be available for all Galaxy Note 3 users right now.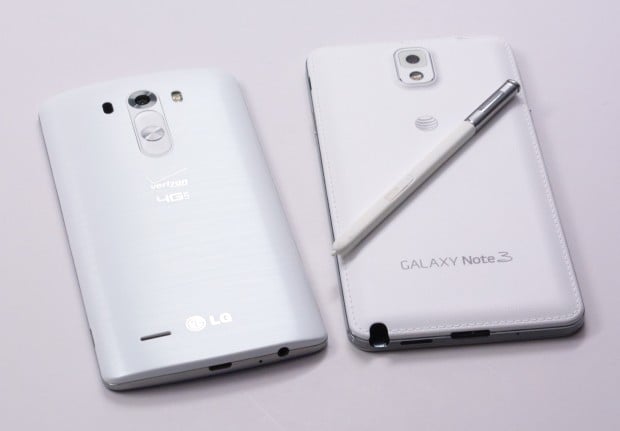 AT&T's Galaxy Note 3 Lollipop update brings tons of changes to the former flagship including a lock screen tweaks and a brand new look and feel that's influenced by Google's Material Design. In addition to those features, it appears that the AT&T Galaxy Note 3 Lollipop update has also delivered some Lollipop problems.
In the days since the release, we've started to get a better read on AT&T Galaxy Note 3 Lollipop problems and today, we want to take a look at five things we think AT&T Galaxy Note 3 users need to know about Lollipop problems.
If You Haven't Installed Lollipop Yet, We Have Some Advice
The Samsung Galaxy Note 3 Lollipop update is now a few days old which means that most of you have probably encountered the prompt to download and install the update. And while some of you probably went ahead and updated already, we know that there are a few of you that probably skipped the update for one reason or another. (Problems, anyone?)
If you haven't installed the AT&T Galaxy Note 3 Lollipop update yet, we want to offer you some advice that we think could help you if and when you decide to take a jump to Android 5.0. They will also help lower the odds of seeing major Android 5.0 Lollipop problems.
First, take a look at how you should prepare for the update. This will help those of you that haven't the slightest clue about Android or the Android 5.0 Lollipop update. After that, take a look at our release date tips. These tips will help you prepare your device and your brain for Android 5.0. Android 5.0 Lollipop is a big update and you don't want to mess around.
AT&T Galaxy Note 3 Lollipop Problems Plague Users
We probably sound like a broken record at this point but we'll continue to say it until the end of time. Every single Android update brings its own collection of problems. It doesn't matter how much time it spends in testing behind the scenes either. There are always going to be issues that pop up. Mobile software is rarely perfect.
AT&T's Galaxy Note 3 isn't immune. While the carrier clearly spent time in the lab testing this update ahead of its public release, bugs have slipped through the cracks and a number of users have encountered Lollipop problems in the days after the initial release. In fact, we've started to see AT&T Galaxy Note 3 Lollipop problems pick up as more users get ahold of the brand new operating system.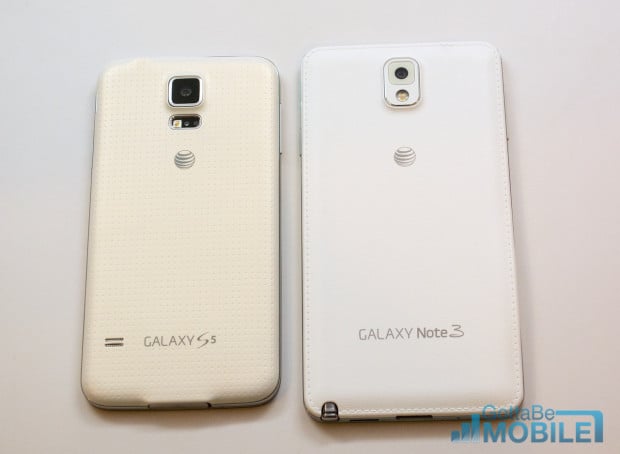 AT&T Galaxy Note 3 Lollipop problems include various problems with battery drain, problems with the S Pen that sound a whole lot like the S Pen problems Galaxy Note 4 users are facing after Lollipop, problems with text messages, installation issues, problems with apps, problems with Wi-Fi connectivity, problems with widgets, Bluetooth problems, and more.
It's important to point out that while most of the issues are small there are a few, battery drain in particular, that seem to be affecting quite a few people after the update's release.
Galaxy Note 3 users, even those of you that have owned a Galaxy devices for a long time, need to be cautious when it comes to major Android updates. That's why we always recommend preparing for these big Android update releases. You may not be able to completely stop all of the bugs from surfacing but you can certainly try.
Not Everyone Though
While we're seeing a number of complaints about AT&T Galaxy Note 3 Lollipop problems emerge, we're also seeing positive feedback from Galaxy Note 3 users. Some users claim that the Lollipop update actually helped their battery life. AT&T's change log didn't list a ton of bug fixes but we know that Android 5.0 comes with fixes for Android 4.4 KitKat problems so it's not surprising to see the update working out for some users.
We bring the other side up for a reason. There are two sides to every update story. Some users run into problems while others see nothing. It happens after every single Android update.
So, you'll need to do a ton of digging if you haven't moved up to Android 5.0 Lollipop already. Comb through user feedback on Android-centric forums and decide if the Android 5.0 update's features are worth the risk.
Fixes for AT&T Galaxy Note 3 Lollipop Problems
If you do happen to stumble upon AT&T Galaxy Note 3 Lollipop problems, note that there are some fixes out there that are worth trying. We recently put together a list of common Galaxy Note 3 problems and fixes for those issues. We should also mention that we put together a special guide that will help you get better Galaxy Note 3 Lollipop battery life.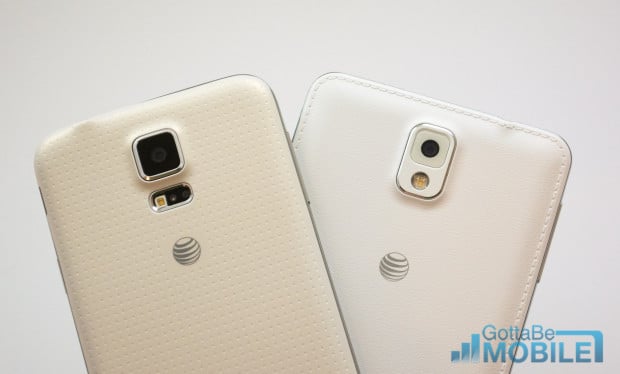 Many of these solutions have been passed down from Android update to update so there are some proven solutions in there. These fixes won't work for everyone. That said, they are worth a try if you do run into some problems after getting the update on board.
Our fixes are going to be a great starting point but you need to keep your eyes open. AT&T's Discussion Forums always provide a number of potential fixes for serious issues and the Android Central's forums are a good resource as well. Keep these in mind so that if you do run into issues with the AT&T Galaxy Note 3 Lollipop update.
Lollipop Bug Fix Update MIA
If you do stumble upon Lollipop problem or two on your AT&T Galaxy Note 3, you're going to need to be extremely proactive. That means that you'll need to actively seek out fixes and research whether downgrading to Android 4.4 KitKat is the right move for you.
We say that because there's no guarantee that AT&T and Samsung will roll out another Lollipop bug fix update in the immediate future. If they have one in the works, they're not saying. US carriers rarely announce that kind of thing ahead of time so we'll probably be waiting in the dark.
We're still not sure if the Galaxy Note 3 will get Android 5.1 Lollipop and Google's next Android update is probably still several months away at least. So we encourage you to dig in and handle things yourself. By the end, you'll have gained a ton of confidence and you'll be ready for whatever is next from AT&T and Samsung.

As an Amazon Associate I earn from qualifying purchases.