AT&T Galaxy Note Android 4.0 Update Leaks Out
We know that Samsung has pushed the Galaxy Note Android 4.0 Ice Cream Sandwich update to sometime in Q2 after promising to get it out in Q1. However, as we know, that timeline applies to non-carrier specific versions of the device. We still don't know when AT&T is going to be releasing the update for its version of the Galaxy Note. However, for those that can't wait, an official version of the software has leaked out for consumption.
RootzWiki has leaked out an Android 4.0 build for the AT&T Galaxy Note that will appeal to those that can't wait for AT&T to roll out the official update.
They have done some intense testing of this ROM and have posted an extensive list of what's going on with the software.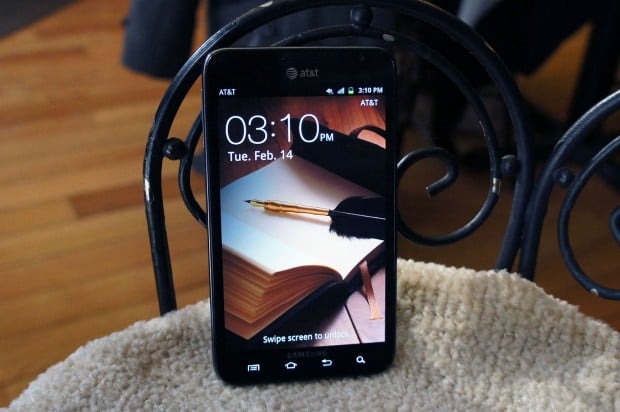 Read: Samsung Galaxy Note review.
Here is what they have found:
Face Unlock is fully functional
LTE connections are solid and up to speed
Phone calls work great both ways
Audio quality is up to par
Stereo Bluetooth is fully functional
MMS is fully functional
GPS is fully functional
Google Talk and Video Chat work
Google Voice is fully functional
Task Manager is smooth and transitions are quick
Downloaded Flash video and in-browser video works flawlessly
Chrome autosync is fully functional
AT&T Hotspot functionality works, external devices connect fine
So it looks like a good majority of features are functional which might just entice you even more to download and install this.
There are a few caveats though.
You'll need to be rooted. The internal SDcard will be formatted when this is installed. The external SDcard will not be. And, as always, there is always a chance of something going wrong with your device.
Like, bricking.
So, if you're not skilled with this kind of thing, you might just want to wait on the sidelines. But for those of you that are adept at rooting and installing ROMs, Android 4.0 is now available for your AT&T Galaxy Note.
Enjoy, with caution.

This article may contain affiliate links. Click here for more details.