AT&T Galaxy Note Ice Cream Sandwich Update Release Date Confirmed
The AT&T Galaxy Note Ice Cream Sandwich update release date has been confirmed.
AT&T and Samsung have confirmed to The Verge that the update will be rolling out tomorrow, July 10th, and that Samsung will be updating a testing site for a few Galaxy Note users later on today.
The update comes many months after AT&T launched the Samsung Galaxy Note on its 4G LTE network and the software will, in addition to bringing the features of Android 4.0 Ice Cream Sandwich, come with a Premium Suite as well.
The premium suite of apps include: Note, Meeting Note, Idea Note, Magazine, Travel, Diary, and Recipe. There's even Wolfram Alpha integration so you can use your handwriting to search formulas. You can also easily annotate and save PDFs.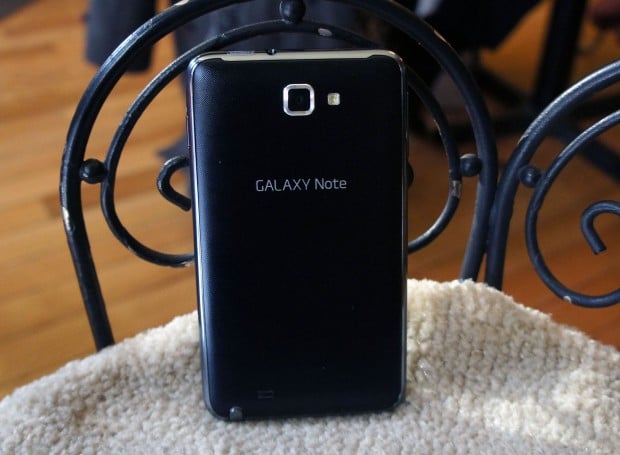 The roll out comes after months of uncertainty about the Ice Cream Sandwich update's roll out for the AT&T Galaxy Note model. The international versions of the Galaxy Note received the update several weeks back and both AT&T and Samsung had remained mum on a release date for their device.
https://www.youtube.com/watch?feature=player_embedded&v=FvH6vbhOs6Y
The confusion, like many Android updates do, led to confusion and frustration amongst Galaxy Note owners who had been hoping for a quicker update to their 5.3-inch phablet.
Fortunately, the saga of the Galaxy Note ICS update will end tomorrow although it's unclear if the update is going to roll out to everyone tomorrow or if it will roll out in a staggered fashion.
We assume that AT&T and Samsung will make it available to all Galaxy Note users tomorrow so those who own a Galaxy Note should be on the lookout for the new software.
The Samsung Galaxy Note is currently available only on AT&T but it appears as though it might be headed to T-Mobile, with Android Ice Cream Sandwich on board in the near future.
In addition, the Samsung Galaxy Note 2 has been rumored for an August launch.

As an Amazon Associate I earn from qualifying purchases.