AT&T: Galaxy S II Ice Cream Sandwich Update Will Be Available Again Soon
While the AT&T Samsung Galaxy S II update is currently unavailable, the carrier says that it will become available again soon.
In a statement today, AT&T stated that it was testing the update on its servers and that was the reason that the update was available for a moment and then vanished. The carrier did not mention the fact that Samsung Kies, the software that AT&T and Samsung are using to push the update, is currently undergoing maintenance today.
It's possible that the two are related but if so, the carrier isn't saying.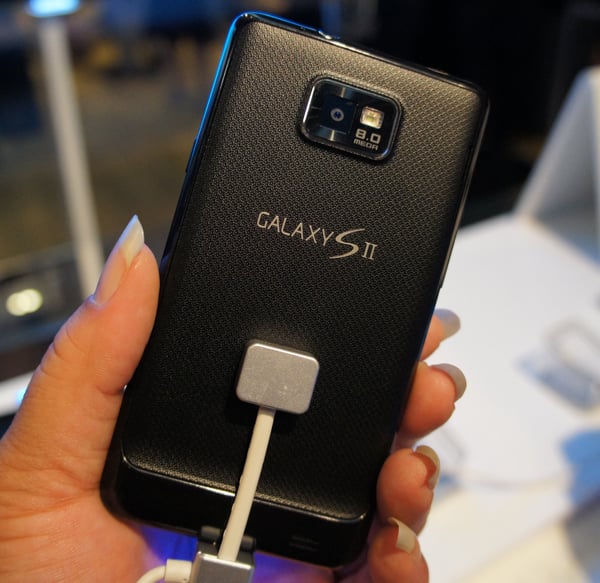 Here is AT&T's full statement in regards to the delayed Galaxy S II update:
We plan for the upgrade to Android 4.0 (Ice Cream Sandwich) for Galaxy S II customers to be live very soon.  Like with every OS update, we test it on our servers before we roll it out to customers.  We're in the process of doing that with Android 4.0 (ICS) for Galaxy S II customers and hope to make that live soon.  We recommend customers wait to attempt the update.
So, it appears that the Galaxy S II Ice Cream Sandwich update will become available again "soon." Unfortunately, this is an American carrier and their definition of soon often does not match up with the regular definition of the word.
Hopefully, AT&T stays true to its word and releases the update to anxious AT&T Galaxy S II owners in the near future.
The update originally became available through Samsung Kies yesterday with several owners confirming that the update was available. However, it soon became apparent that something was up because several other owners let us know that the update was no longer accessible through Samsung's software.
It seems like there is always something with a major Android update isn't there? They never seem to roll out smoothly when they finally do decide to roll out.
In any event, stay patient AT&T Galaxy S II owners. It'll be back soon. We hope.

As an Amazon Associate I earn from qualifying purchases.