AT&T Galaxy S III Shipping Out June 18th
It looks like AT&T is planning to ship the Samsung Galaxy S III out in June 18th.
That shipping date comes from AT&T's website itself. After putting in a pre-order, customers are greeted with a lengthy note that tells them that the carrier expects to ship the device out on June 18th. We assume this is only for those who pre-order in the first couple of days as AT&T says it's a first-come, first-served process.
AT&T hasn't, as of yet, officially announced a release date for the Samsung Galaxy S III.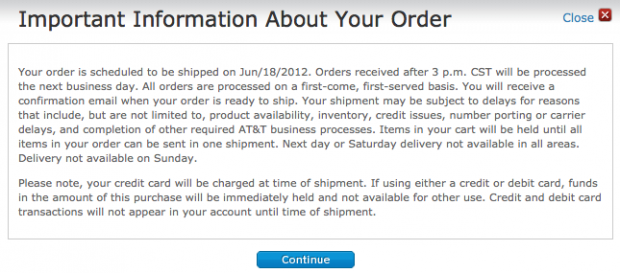 Today is the first day that AT&T has taken pre-orders for the Samsung Galaxy S III and it seems as though the carrier plans to deliver the device to future owners this month despite remaining mum about the official date.
That being said, June 18th might not be the Galaxy S III's online release date and it's possible that we'll different date for the phone's in-store launch as well.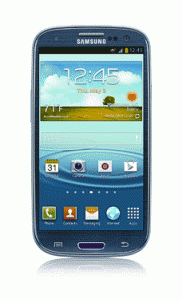 The news comes just a few days after AT&T officially announced the Samsung Galaxy S III for its 4G LTE network. Unfortunately, for AT&T customers, the carrier will only be offering one model of the Galaxy S III.
AT&T will only have the 16GB model in stock for $199.99 on-contract. It will offer a 16GB microSD card, at a price, instead of offering a 32GB model.
It has also announced that it will be carrying a red Samsung Galaxy S III at some point in the future. The release of the red Galaxy S III is slated for sometime this summer.
We fully expect AT&T to announce the official release date later this month and we'll let you know when we hear from it. For now though, it looks like the soonest anyone is going to see the Galaxy S III is during the third week of June.

As an Amazon Associate I earn from qualifying purchases.