AT&T Galaxy S5 Lollipop Release Breakdown
The AT&T Galaxy S5 Lollipop update remains unreleased as we push further and further away from the initial release inside the United States. AT&T Galaxy S5 users are getting anxious and today, we want to take a look at everything we know, and think we know, about the upcoming Galaxy S5 Android 5.0 upgrade from AT&T.
In December, Samsung started rolling out its Galaxy S5 Android 5.0 Lollipop upgrade. The update, which started off extremely slow, has picked up a ton of steam as we head into the month of March. In the United States, we've seen it hit three of the top five Galaxy S5 models. Verizon was the first to push out the update. Verizon was followed by Sprint and Sprint was followed by T-Mobile. T-Mobile's Galaxy S5 Lollipop update rolled out in February.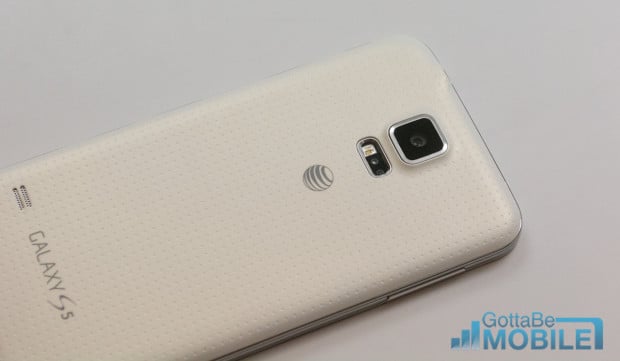 T-Mobile's roll out means that there are now just two major Galaxy S5 models in the United States still on Android 4.4 KitKat: The U.S. Cellular Galaxy S5 and the AT&T Galaxy S5. We haven't seen many details emerge for either device though earlier this week, AT&T finally started talking about its missing Galaxy S5 Lollipop release.
With AT&T now talking to customers, we want to take a look at the most important things to know about the AT&T Galaxy S5 Lollipop update prior to its arrival.
This release breakdown takes a look at what we know about its release, some of our expectations, the current climate for Galaxy S5 Lollipop users in the U.S., and some tips for those thinking about making the switch from Android 4.4 KitKat. Our goal is to help get you as prepared as humanly possible ahead of AT&T's inevitable roll out.
AT&T Galaxy S5 Lollipop Update Confirmed
This week, AT&T Galaxy S5 users received their first bit of good news. AT&T's Twitter account confirmed that the carrier is indeed working behind the scenes on the Galaxy S5 Lollipop update. This is huge because AT&T rarely confirms Android update release details ahead of time. Our hope is that this trend will continue, even if the carrier remains vague about the release date.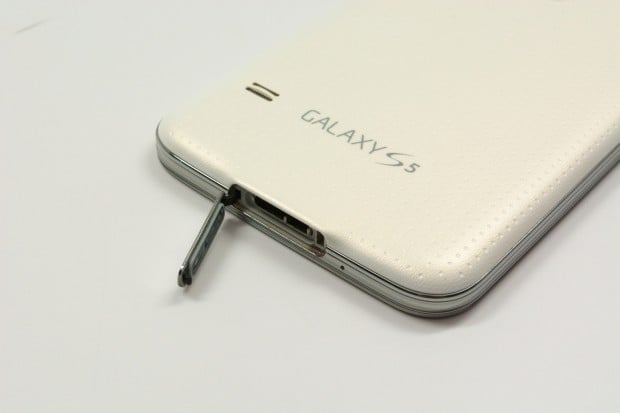 Carriers typically shy away from setting Android update expectations ahead of time. U.S. carriers used to pass along early software update details, only to watch those release dates go down in flames due to the testing process. The software testing process can be extremely unpredictable and we often see manufacturers and carriers push back their ETAs due to testing.
AT&T Galaxy S5 Release in March?
The fact that AT&T's confirmed its working on the update when it's so vague about the arrival of other key Android updates means that we could be coming down the home stretch.
AT&T's Twitter account continues to tell users that it's working on the update and that those interested in its arrival will want to keep an eye on its consumer blog. Evidently, that's where the carrier will announce all of the key details when it has them. Again, the fact that it's finally talking could mean that a release is near. There's one other theory that we have that we'll share with you.
AT&T has a close partnership with Rogers Canada. So close, in fact, that we've seen the carriers offer Android updates in and around the same time. For instance last year, Samsung's Galaxy S4 Android 4.4.2 KitKat update rolled out to the AT&T model just a few days before the update landed for Galaxy S4 users in Canada. Android 4.3 Jelly Bean also hit the AT&T and Canadian models just a few days apart. Their Galaxy Note 3 Android 4.4 KitKat updates also rolled out just days apart last March.
We're really not sure why this happens but it does and with Rogers' Galaxy S5 Lollipop release all but confirmed for the month of March, we think that there's a pretty good chance we'll see AT&T deliver before the month is out.
Android 5.0 Lollipop Features
It's clear that AT&T's Galaxy S5 Lollipop update will mirror the Galaxy S5 Lollipop updates that have landed for Verizon, Sprint and T-Mobile. All three have been fairly similar in that they deliver key Android 5.0 Lollipop features along with unique fixes and enhancements. For instance, T-Mobile's update brought Wi-Fi Calling 2.0 to Galaxy S5 owners.
It's difficult to say what AT&T's update will bring, especially because the carrier's recent Android 4.4.4 KitKat update for the AT&T Galaxy S5 brought so much along with it.
One feature that we're almost positive that it will have on board is Silent Mode. Google, for whatever reason, stripped Silent Mode (also known as Mute Mode) from its Android 5.0 OS. Nexus users have been complaining about the lack of a mute option and the company is rumored to be bringing it back with its Android 5.1 Lollipop update in March.
Samsung didn't wait around for Google. Its been rolling out a new Galaxy S5 Lollipop update that brings silent mode back to Galaxy S5 users. We fully expect Samsung and AT&T to just bake that feature inside the Android 5.0 update. That's not confirmed but it would be strange to see AT&T and Samsung take the feature away only to return it a few weeks later in a new bug fixer.
Now Is a Good Time to Prepare
Now that AT&T is starting to talk about its progress with the Galaxy S5 Lollipop release, we think that we're probably getting close. And because we're getting close, we think that right now is a great time to prepare your Galaxy S5 for Lollipop's arrival.
We've outlined some steps that we think you should take ahead of its arrival. You don't have to follow them all but you'd be smart to take a look, especially if you're unfamiliar with the Android update process. Android 5.0 Lollipop is a huge update, it's going to require a lot of space to install, and so you'll want to be ready for it whenever AT&T decides to push it out.
Approach the Update With Caution
Complaints about the Samsung Galaxy S5 Lollipop update continue in the United States. Users on Sprint, T-Mobile and Verizon have taken to their carrier forums, and Android-centric forums, to complain about various Galaxy S5 Lollipop problems. We've also spoken to a number of users that are dealing with abnormal battery drain, connectivity issues, and more.
AT&T's Galaxy S5 Lollipop release probably won't be perfect. While AT&T and Samsung will work to get rid of the major bugs, we're almost certain that issues will slip through the cracks. They always do.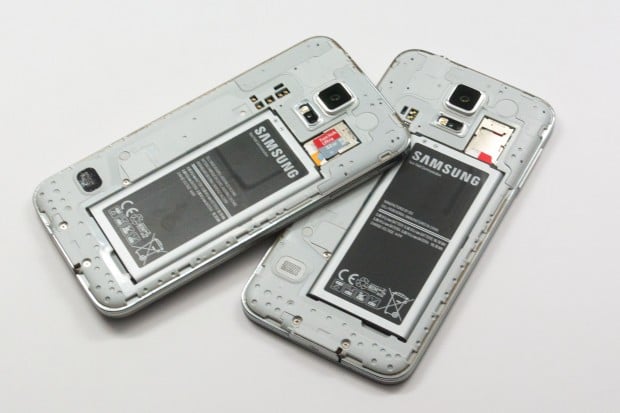 So you'll want to approach the upcoming AT&T Galaxy S5 Lollipop release date with an abundance of caution. We recommend researching current Galaxy S5 Lollipop problems and fixes for those problems in the buildup to the release. This will help you if you do run into issues with your upgrade.
Most of you will probably be better off skipping the upgrade on day one. Wait for the smoke to settle, absorb a ton of feedback, and then make a decision to upgrade. AT&T won't force you to install this update on day one so you'll want to approach the upcoming release with caution.
The AT&T Galaxy S5 Lollipop release date isn't known yet but a release is confirmed and it does look like the carrier could be close. So please, be proactive ahead of its release.

As an Amazon Associate I earn from qualifying purchases.