AT&T Galaxy S5 Lollipop Update: 7 Things to Expect
The Samsung Galaxy S5 Lollipop update has made significant progress since its debut back in December and it's currently available on a number of carriers in the United States. There is still work to be done though as the AT&T Galaxy S5 Lollipop update remains missing in action. With AT&T still refusing to offer concrete release details, we want to take a look at what we expect from the AT&T Galaxy S5 release.
In December, Samsung started rolling out the Galaxy S5 Lollipop update. The update started internationally though in recent months, the update has landed for several carriers in the United States. Verizon was the first to push out the Galaxy S5 Lollipop update though the carrier was forced to rerelease the update a short time ago.
Sprint, T-Mobile, and C Spire followed in Verizon's footsteps with Galaxy S5 Android 5.0 Lollipop releases of their own. This has left only a few Galaxy S5 Lollipop updates missing in the United States. U.S. Cellular, MetroPCS, Cricket Wireless, and AT&T have yet to release their own Lollipop updates and it's still not clear when they plan to release them.
In particular, AT&T's situation is extremely interesting because the carrier recently rolled out Android 5.0 Lollipop firmware to the Galaxy Note 4 and Galaxy Note 3. The Galaxy Note 4 Lollipop update only started rolling out in February while the Galaxy Note 3 is a non-flagship smartphone that didn't get Android 5.0 until late January. It's all a bit odd and it has left many AT&T users frustrated.
Today, ahead of the confirmed AT&T Galaxy S5 Lollipop release, we want to help set your expectations going forward. Here's how we see the AT&T Galaxy S5 Lollipop update and release playing out in the future.
AT&T to Remain Vague Ahead of the Release
We continue to see people beg and plead with AT&T over social media to release specific Galaxy S5 Lollipop release date information. You can continue to ask all you want but here's the deal. Don't expect AT&T to answer with any specifics until the actual release date arrives.
AT&T, like most US carriers, plays its Android update cards close to its chest. We rarely see US carriers confirm Android update release dates ahead of time because release dates are heavily dependent on the internal testing process. Release dates can change and they can change quickly. If you want some examples, take a look at the HTC One Android 5.0 Lollipop release timeline.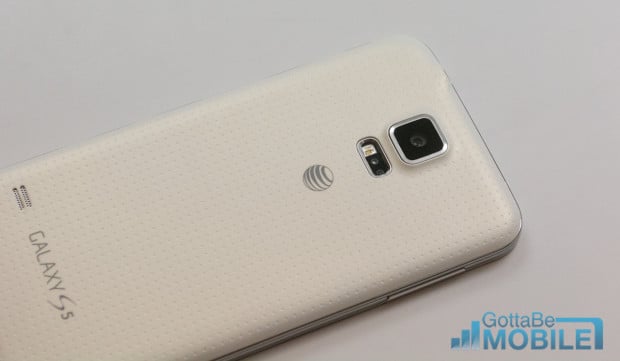 So here's the deal. Expect AT&T to continue to tease a Galaxy S5 Lollipop release but don't expect anything more than that. You can ask about the release date million times ahead of the release and you'll almost certainly get a million vague responses.
Here's Where You'll Find Out About the Galaxy S5 Lollipop Release
Once AT&T does confirm the Galaxy S5 Lollipop release date, you'll find out about the release on its Galaxy S5 Android software update page. This is where we found out about the Galaxy Note 4 and Galaxy Note 3 Lollipop roll outs.
Keep the page bookmarked, check a few times a day, and at some point it will be updated to reflect the device's move from Android 4.4 KitKat to Android 5.0 Lollipop.
AT&T Galaxy S5 Lollipop Release Date
The exact AT&T Galaxy S5 Lollipop release date is extremely difficult to predict but we'll say this. The carrier has confirmed the update over and over again for several weeks. And with the Galaxy Note 3 and Galaxy Note 4 Lollipop updates out, it's clear that AT&T is making progress behind the scenes.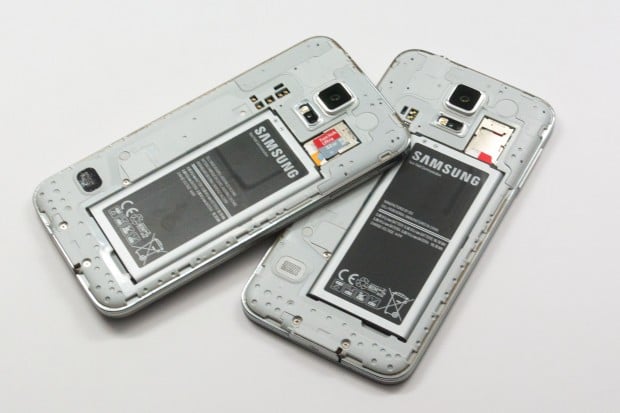 With those details and the emergence of a new (and perhaps more stable) Verizon Galaxy S5 Lollipop release in mind, we can't see the AT&T Galaxy S5 Lollipop update getting pushed much further than April. At this point, we'd expect AT&T to get the software out in April or May at the latest. Anything later than that would be shocking.
Roll Out to Take Several Days
Once the roll out does arrive, expect it to take several days to complete. AT&T typically rolls its updates out in stages so that it can identify potential problems during the roll out process. We expect the same thing from this update.
While some of you will get the update on day one, others will probably get it a few days later. AT&T's roll out process is extremely random and unpredictable so you'll just need to remain patient while the carrier works to push the Android 5.0 update out to Galaxy S5 users around the United States. There are a whole lot of you so it could take some time.
Familiar Galaxy S5 Lollipop Update
We don't expect AT&T's Galaxy S5 Lollipop update to bring surprises. Don't expect the software to be Android 5.1 Lollipop.
Instead, we expect AT&T's update to mirror the Galaxy S5 Lollipop updates that have rolled out to users on Verizon, T-Mobile, Sprint, and C Spire. That means a new look for TouchWiz that's dominated by the color white, changes to the lock screen, various feature enhancements, and fixes for lingering Galaxy S5 problems.
We could see AT&T tack on some enhancements and fixes of its own though that's not guaranteed. The focus will almost certainly be on Android 5.0 Lollipop and its changes.
AT&T Galaxy S5 Lollipop Problems
Many of you are excited about the AT&T Galaxy S5 Lollipop release. Many others are getting antsy. That's only natural. This is the first big update for the Galaxy S5 and it comes with a ton of enhancements. At this point though, you should start tempering your expectations.
The Galaxy S5 Lollipop update has been plagued by a number of problems, both in the United States and worldwide. And while AT&T's testing process will probably weed out some of the bigger issues, we still expect to see AT&T Galaxy S5 Lollipop problems plague users.
Android updates, especially big ones like Android 5.0, always bring problems to users. The other Galaxy S5 Lollipop roll outs and AT&T's Galaxy Note 4 and Galaxy Note 3 Lollipop updates are all the evidence that you need.
Some of These Fixes to Work
That said, we do expect there to be solutions for many of these problems. We've put together a list of common Galaxy S5 Lollipop problems and fixes that you should get acquainted with before the AT&T Galaxy S5 Lollipop release. This way, you'll be prepared.
We've also outlined some strategies to get better Galaxy S5 battery life after moving to Lollipop. Battery life issues have plagued many Galaxy S5 users after Lollipop and we expect them to impact the AT&T model as well.
Prepare your device, get familiar with these fixes and you can expect a much smoother transition from Android 4.4 KitKat to Android 5.0 Lollipop.

As an Amazon Associate I earn from qualifying purchases.