AT&T HTC One Android 4.3 Update Coming Next Week
HTC confirmed today that the AT&T HTC One Android 4.3 Jelly Bean update has passed certification and that the update will be rolling out sometime this week though, the company did not specify the exact date only saying that Android 4.3 update would be rolling out sometime next week.
Earlier this week, HTC and Sprint started rolling out the HTC One Android 4.3 Jelly Bean update, the first Android 4.3 update to arrive for the HTC One in the United States. Shortly after that, the company confirmed that the AT&T and T-Mobile HTC One Android 4.3 Jelly Bean updates would be rolling out by mid-October and that the Verizon HTC One would get Android 4.3 by the end of October.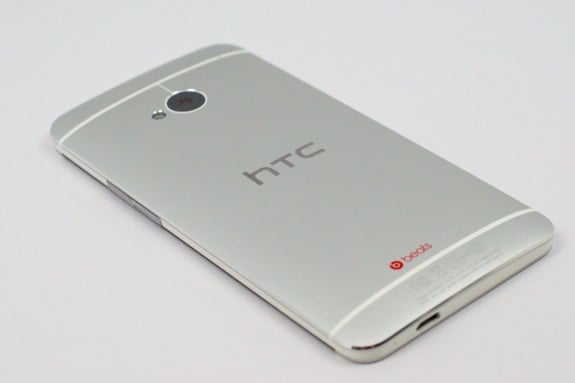 Today, Mackenzie relayed some good news to owners of the AT&T HTC One, saying that its Android 4.3 update has received certification and that the device will be getting the update sometime in the early goings of next week. He did not confirm a specific date though we imagine that that likely means the first half of the week rather than the latter.
The update is going to be an extensive one for owners of the AT&T HTC One as it will not only bring Android 4.3 Jelly Bean features, but it will also bring enhancements to the Sense 5 software that is already on board. The update represents the first major update for these devices and that means that it should work out some of the kinks that emerged in the months since launch.
Good news for One users on AT&T. 4.3 update passed AT&T certification today. Will begin to push to your phones early next week. @HTCUSA

— Jason Mackenzie (@JasonMacHTC) October 4, 2013
As for the T-Mobile HTC One and Verizon HTC One, we still don't have certifications for either of those but we imagine that HTC will keep its self-imposed deadlines in place, especially since it missed its previous ones. The company had previous promised Android 4.3 Jelly Bean updates for the devices in September.
Next for the HTC One is likely Android 4.4 KitKat, Google's new update, and one that will most likely be touching down in the latter half of October alongside the Nexus 5 and the Asus Nexus 10. The update is not thought to be a massive overhaul from Android 4.3 Jelly Bean but it will more than likely bring UI tweaks and some new features along with it.