AT&T HTC One X Android 4.2 Update Release Should Come Tomorrow
HTC says that the long awaited AT&T HTC One X Android 4.2 Jelly Bean update with Sense 5 should land tomorrow now that the update has received technical approval.
Many weeks ago, HTC started rolling out Android 4.2 Jelly Bean and Sense 5 for the HTC One X. The update, one of the biggest to hit the former flagship, will stand as the device's last major update. The update, however, has remained missing for the AT&T HTC One X, leaving consumers searching for answers.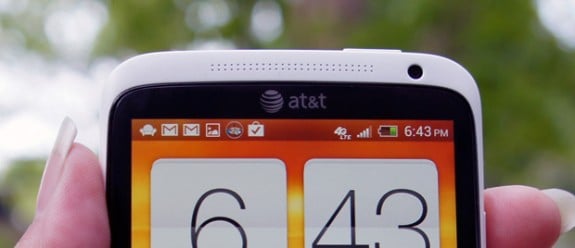 HTC's Mo Versi has been extremely forthcoming with information about the still missing update and a short time ago, he finally put the cherry on top of the whole thing. According to Versi, the HTC One X Android 4.2 update with Sense 5 has received technical approval and he expects the update to deploy tomorrow, January 29th.
This is not a guaranteed roll out date though at this point, given the approval and given Versi's proclamation, we expect the update to land for AT&T customers sometime tomorrow. The update will more than likely roll out slowly for HTC One X owners before reaching all of those still holding onto the HTC One X on AT&T's 4G LTE network.
HTC AT&T One X customers – We have received Technical Approval for the MR with Sense 5 + OS 4.2.2. The OTA is targeted for 1/29. Thanks!

— Mo (@moversi) January 28, 2014
Those who are interested in installing the new software will be able to find the software lurking in the About section of the phone. We imagine that the update will be fairly big which means users will need to set aside sometime to download and install it. Once it's on board, the device will feel a whole lot different thanks to Android 4.3, but more importantly, thanks to Sense 5.
Sense 5 is going to deliver the same user interface found on the HTC One. That means a brand new look and brand new features including HTC BlinkFeed, the social home screen that arrived on the HTC One last April.
This figures to be the last update for the HTC One X as HTC recently confirmed that Android 4.3 and Android 4.4 KitKat would not be coming to the device. What this means is that owners will need to depend on the developer community for support in the future.