AT&T Launching MediaPad by Huawei on February 3 for Business Customers
It looks like Sprint's going to get some competition with its 7-inch ZTE Optik slate as rival AT&T is slated to launch iota own 7-inch tablet in the form of the MediaPad by Huawei. The tablet initially debuted on the U.S. through T-Mobile USA as the T-Mobile Springboard 4G and now AT&T will bring a version of the Huawei slate to its own HSPA+ network. The catch is that the AT&T MediaPad will only be available for business customers on February 3 and it's unclear if the network intends on selling the slate to general consumers.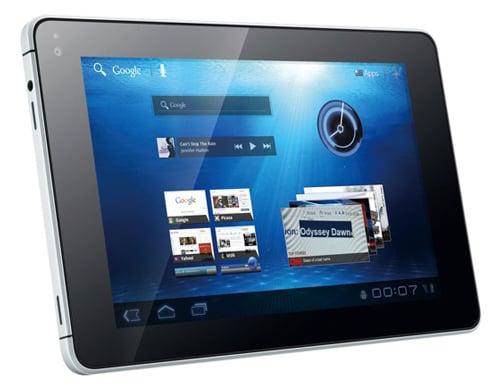 The MediaPad has iPad- and iPhone-like styling with a solid unibody aluminum construction, a very high resolution 1280 X 800-pixel IPS display, and Android 3.2 Honeycomb. The slate has a dual-core 1.2 GHz processor, 5-megapixel rear camera and front-facing camera. Additionally, users can use the slate with hotspot capabilities to tether other devices to AT&T's mobile broadband network.
The MediaPad was not announced with pricing.
Via: Electronista