AT&T Lumia 900 Price Dropping Tomorrow?
The pink Nokia Lumia 900 hits AT&T tomorrow and it looks like the carrier will celebrate the occasion with a $50 price cut dropping the phone's price down to $50 on-contract.
The news of the price cut comes from WPCentral who says that an AT&T employee has confirmed the price cut and that drop will come to the Lumia 900 of all shades. This means that the white, cyan blue, black and pink Nokia Lumia 900 devices will all be available for $50 should the price drop occur.
AT&T, since March, has been offering up the Nokia Lumia 900 for $99.99 on-contract.
Those who are able to buy the phone through Amazon Wireless should take a look there as the phone is being offered for a mere penny on-contract, much cheaper than AT&T's current and future asking price.
The pink Lumia 900 which launches on Sunday is the exact same Windows Phone that has been available on AT&T since earlier this year.
That means it will have the same 4.3-inch WVGA ClearBlack display, a 1.4GHz single-core processor, an 8MP camera and access to AT&T's 4G LTE high speed data network.
Read: Nokia Lumia 900 Review.
It also will be the same device that Microsoft will not be gracing with the Windows Phone 8 Apollo update.
Microsoft has announced that current Windows Phone devices will not be getting the full-fledged upgrade to Windows Phone 8 software.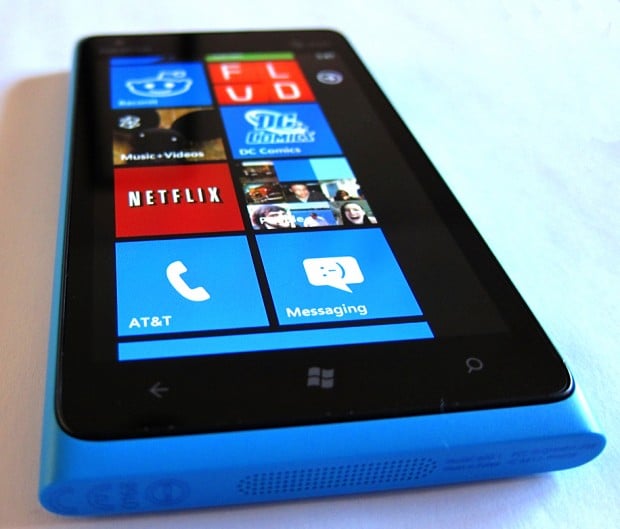 Instead, some devices will instead see a stripped down version of Windows Phone 8 called Windows Phone 7.8. That update will be coming to select devices and we assume that the Nokia Lumia 900 will be getting that software at some point. AT&T and Nokia haven't confirmed anything though.
Windows Phone 7.8 will bring three main features of Windows Phone 8:
A new start screen that will look like the Windows Phone 8 start screen.
Windows Phone 7.8 will bring tile customization with support for three tile sizes.
The update will be delivered directly and won't be rolled out by individual carriers.
So, keep that in mind before splurging on the Lumia 900, even with the price supposedly dropping down $50.

As an Amazon Associate I earn from qualifying purchases.