AT&T May Launch Two Samsung Galaxy S II Handsets
Earlier today, we got our first good look at a phone that supposedly is AT&T's Samsung Galaxy S II. Surprisingly, the device employs a physical QWERTY keyboard, something that Galaxy S II that's been released worldwide does not have. This likely led to many of you, who aren't big fans of physical keyboards, to denounce AT&T's version of the Galaxy S II and make plans to head elsewhere. Not so fast, amigos. Android Central has posted a photo of a device that is purportedly a second Galaxy S II device that is apparently headed to AT&T as well. That's right, Ma Bell might have two Galaxy S II inspired devices available next month.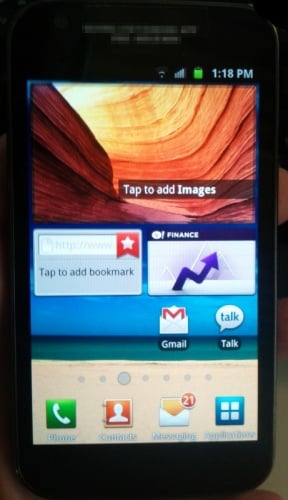 The photo you see here is a keyboard-less device that is currently testing at AT&T and is branded as the Galaxy S II. It's also apparently running Android 2.3.4 Gingerbread and also apparently has a WVGA display. It's also described as being "really sexy."
So, two, awesome Galaxy S II options on AT&T? That's like a dream come true for a lot of you, I'm sure. With all of these leaks, there has to be something official just around the corner.

As an Amazon Associate I earn from qualifying purchases.