AT&T Nokia Lumia 920 Release Date Pegged for November 11
AT&T will release the Nokia Lumia 920 on November 11 according to a BGR report.
BGR says multiple sources state that AT&T's current plan is to release the Nokia Lumia 920 on November 11. The site has been wrong about release dates for the Lumia 920 in the past, but says the marketing it saw was "a little off."
The earlier date BGR mentioned was October 21. AT&T didn't start selling the Lumia 920 on that date, but that is when Best Buy started taking pre-orders for the upcoming Windows Phone 8 device. Best Buy put the phone up for pre-order with a price of $149.99, but has since taken the phone off its website.
Read: Windows Phone 8 Roundup: The Future of WP8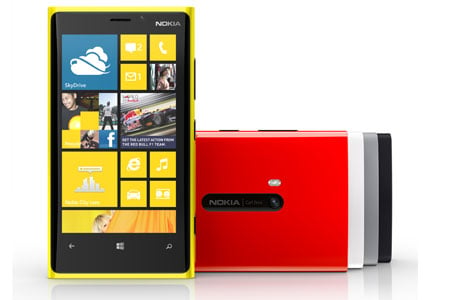 The final release date and price for the Nokia Lumia 920 will likely come out on Monday, October 29. Microsoft will hold an event to finally launch Windows Phone 8 on that date, so its partners will likely start talking about prices and releases either during the event or shortly thereafter.
The November 11 release date does fall close to rumored release dates for other Windows Phones. Recently a leak said Verizon will release the unannounced Nokia Lumia 822 and HTC Windows Phone 8X on November 12. Another recent leak said T-Mobile will release the Windows Phone 8X by HTC on November 14.
The Nokia Lumia 920 will come to AT&T in three colors: cyan, black, and red. The phone has a 4.5-inch PureMotion ClearBlack display with a 1280×768 resolution. It features an 8.7MP PureView camera that takes excellent low-light photos, NFC, and wireless charging. The Lumia 920 will also feature exclusive apps like CityLens which are only available for Nokia Windows Phones.
AT&T will also carry the Nokia Lumia 820 and the Windows Phone 8X by HTC. It's not clear if those phone will release on the same day, however. The Windows Phone 8X on AT&T is still available for pre-order at Best Buy, so it's release is likely coming up relatively soon. Neither Nokia nor AT&T have said much about the Lumia 820 since the announcement.

As an Amazon Associate I earn from qualifying purchases.