AT&T Samsung Galaxy S III Pre-Orders Delayed
AT&T has announced that Samsung Galaxy S III pre-orders, which were originally supposed to start arriving today, won't be arriving at all. Instead, they'll be arriving no later than June 25th.
The carrier has released a statement saying that pre-orders for the Galaxy S III that were slated to arrive today will instead arrive next week at the latest. We suspect that some orders will make it before that June 25th date so those that pre-ordered are going to want to check out the tracking numbers to see exactly when the device is expected to arrive.
Oddly enough, the carrier has yet to provide an in-store release date for the Galaxy S III leaving those who don't wish to pre-order the new smartphone in complete and utter darkness.
AT&T says that pre-orders that future pre-orders should ship within 10 business days which means those who pre-order today could have quite the wait ahead of them.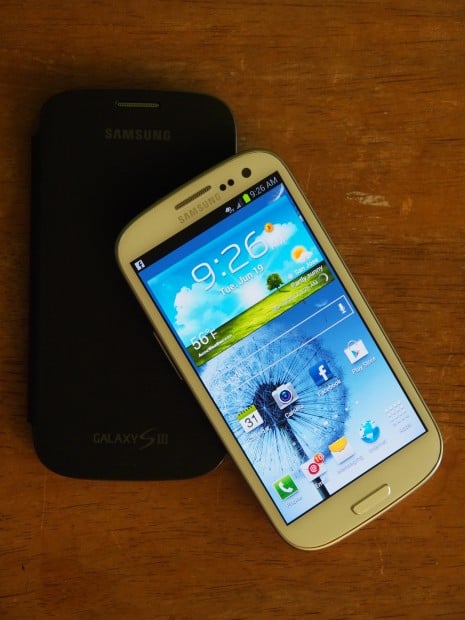 Here is the carrier's full statement:
Manufacturer supply constraints of the 4G LTE Samsung Galaxy S III have caused a delay to expected pre-order shipments. Customers who were previously quoted a delivery date of June 21st should now expect their device to arrive no later than Monday, June 25th. We currently estimate future pre-orders to arrive within 10 business days based on available supply. Impacted customers will receive both an SMS and email notifying them of this change.
Of course, AT&T isn't the only carrier that is affected by these delays. Sprint, T-Mobile and Verizon have all seen either release dates or shipping dates pushed back. Right now, T-Mobile is the only U.S. carrier that is offering up the Samsung Galaxy S III in retail stores.
However, it is only available in-stores within 29 markets across the United States. A bigger roll out isn't expected until Samsung is able to quell the supply issues that it's having to deal with.
Read: Samsung Galaxy S III Review: Editors' Choice.
The manufacturer says that it has taken more than 9 million pre-orders and because of the demand, the launches in North America have suffered.
So, for those that ordered already, be patient. And for those that are thinking about ordering an AT&T Samsung Galaxy S III, be on the lookout for an official release date soon.

As an Amazon Associate I earn from qualifying purchases.