AT&T Samsung Galaxy S III Will Come in Red
AT&T has finally spilled the beans on its Samsung Galaxy S III launch and it's going to be a little different than the launches found on Sprint, T-Mobile, Verizon and U.S. Cellular.
First off, the carrier has confirmed the device itself. AT&T is the last of the five U.S. carriers that will be offering the Galaxy S III this summer. The device will be the 4G LTE version of the Galaxy S III, as expected.
Second, AT&T has announced that interested parties will be able to pre-order the device starting on June 6th for $199 on-contract. Like Verizon, AT&T did not disclose a release date for the Galaxy S III.
Third, the AT&T launch will be a bit different than the other launches.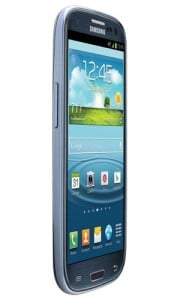 For one, AT&T will only offer the 16GB Galaxy S III. The other carriers will offer a 32GB model. AT&T, will though, sell a 16GB microSD card for $39 which will bump up the storage to 32GB for under $238.99.
AT&T will also be the only carrier that offers the Galaxy S III in red. That will come in addition to the white and pebble blue versions that the other carriers will get.
Other than those two differences, the device will be the same model that will be launching on the other U.S. carriers.
It will feature a 4.8-inch HD Super AMOLED display, a 1.5GHz dual-core processor, and a super-thin 8.6 millimeter design. It'll also pack a rear 8MP camera capable of shooting 1080p video.
We assume that AT&T will be launching the Galaxy S III in June like Sprint and T-Mobile but again, the carrier hasn't confirmed anything. U.S. Cellular will launch its version of the Galaxy S III in July.

As an Amazon Associate I earn from qualifying purchases.