AT&T Sony Xperia Ion Launching in June for Cheap
A short time ago, AT&T's Sony Xperia Ion passed through the FCC which seemed to point to a release just over the horizon. We have reached that horizon as AT&T has announced both a release date and pricing for the upcoming Sony Xperia Ion.
The carrier has confirmed that the Xperia Ion will be touching down on its 4G LTE network on June 24th, just a few short days after it's scheduled to ship out the Samsung Galaxy S III.
AT&T has priced the device nicely and it will be arriving for $100 on a new two-year contract. This should please those that have been waiting for this phone to arrive.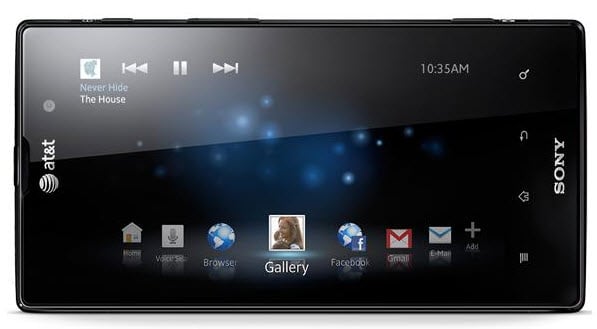 The phone originally arrived back in January of this year at CES 2012 so it has taken AT&T quite some time to release the device to its customers.
It does, however, have some things that will certainly appeal to those looking to snag a new smartphone. First, it offers 4G LTE speeds. That means that it will pull down data speeds that are up to 10 times faster than typical 3G data speeds. An example can be seen in the video below.
It will feature a 4.6-inch HD Reality display which offers 720×1280 resolution, a Qualcomm S3 dual-core processor clocked at 1.5GHz, it'll be PlayStation Certified for games, and it will have 16GB of internal storage space with a microSD card slot for expanded storage.
Sadly, it will be running Android 2.3 Gingerbread out of the box. Sony says it's going to get the bump to Android 4.0 Ice Cream Sandwich, it just doesn't know when exactly.