AT&T to Allow FaceTime over Cellular for More iPhone Users
AT&T announced today that it will soon allow more customers to place and receive FaceTime video calls over its mobile network. Those on tiered data plans, including iPhone 4S users, will be able to use FaceTime over AT&T's cellular network.
Originally launched at Apple's Worldwide Developers Conference in 2010, Apple introduced FaceTime alongside the iPhone 4. Unfortunately, FaceTime was a Wi-Fi-only affair for AT&T customers until September 2012, when AT&T began allowing FaceTime over cellular for some customers. Originally, AT&T only allowed Mobile Share customers and those with the iPhone 5 to use FaceTime over cellular. AT&T said it rolled out FaceTime over cellular gradually to ensure the video calling service had minimal impact on its customers' mobile experience. In other words, AT&T didn't want to clog its network with millions of FaceTime calls.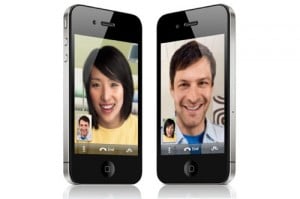 The biggest beneficiaries of this announcement are iPhone 4S users who would like to place FaceTime calls while on the go, but didn't want to switch plans for the feature.
While FaceTime was originally unveiled with a demonstration on the iPhone 4, those still using that model still will not be able to place FaceTime calls over AT&T's network after AT&T updates its policy. Apple's iOS 6 restricts the iPhone 4's FaceTime feature to Wi-Fi only. Like it or not, there's nothing AT&T can do to enable the feature.
 AT&T did not nail down a firm timeline of when customers can expect to actually be able to use FaceTime over cellular.  in a statement, the company said that the FaceTime over cellular rollout will take a few months and will begin within the next two weeks. Customers do not need to do anything to get the new feature. The only way to see if FaceTime over cellular is enabled is to try placing a FaceTime call while away from a Wi-Fi network. 
AT&T doesn't charge customers by the minute for FaceTime calls. Instead, AT&T deducts data from customers' data packages with each FaceTime call. AT&T still doesn't allow those with grandfathered unlimited data plans to place FaceTime calls over cellular and made no mention of such customers in its most recent statement on the matter.
FaceTime is Apple's standard for video calls on the iPhone, iPod touch, Mac and iPad. It is not available on iOS devices older than the iPhone 4, such as the iPhone 3GS, or on Windows PCs. Many Apple customers enjoy being able to easily transition from a voice-only call to a video call from within the iPhone's phone app.

This article may contain affiliate links. Click here for more details.