iPhone — Everything You Need to Know
The iPhone is still the smartphone to beat and a popular option for many smartphone buyers. Here's what you need to know about the iPhone, including the current model and what's to come in the iPhone 6s and the iPhone 7.
Apple announced the first iPhone in 2007, and in the following years delivered an alternating cycle of major and refined releases with the iPhone 4 and 4s, iPhone 5 and 5s. In 2014 Apple announced the iPhone 6 and iPhone 6 Plus with larger screens that finally caught up to Android competitors in a very key area.
In 2015 we expect to see the iPhone 6s and iPhone 6s Plus with similar designs to the current model, but a collection of major upgrades. For 2016 we expect to see a new iPhone 7 with a completely new design.
The iPhone currently runs iOS 8.4, an upgraded version of iOS 8 that arrived in fall 2014. Apple confirmed a new iOS 9 update coming in fall 2015 with new features for users including multitasking on the iPad. This new iOS 9 update will run on all devices that currently support iOS 8.
iPhone Reviews & Buying Advice
Quickly see the iPhone reviews and learn about the most important buying advice that shoppers need to know before paying for a new phone. Use these reviews and buying tips to do your research on which Apple smartphone you should buy.
Updated for 2015, these guides include what you need to know about the current models and what we expect from the next two years of iPhone releases. We'll also help you pick the right model, right color and make sure that you have enough storage.
[ubergrid id=303229]
iPhone How To Guides
Use the guides below to do more with your device on iOS 8 and to learn about the upcoming iOS 9 release. These guides work on a variety of phones from the iPhone 4s up to the new iPhone 6 Plus.
After you get your phone, you need to make sure you know how to use it. The guides below walk you through popular settings to change and include our most popular tips and tricks that every owner needs to know.
[ubergrid id=286376]
If you want to do more with your device you can use a jailbreak to unlock features that Apple does not include. This currently works on iOS 8.4, but it may not work on iOS 9 later this year. If you plan to use this option, make sure you follow our guide to the iOS 8.4 jailbreak and read why you may not want to jailbreak the iPhone.
The slides below detail the changes in iOS 9 from iOS 8. If you want to see what's new in iOS 8.4 you can use this walkthrough to see how it compares to iOS 8.3. Apple switched to a faster release cycle for iOS updates in 2015, delivering many major bug fix updates on a regular basis to deliver better performance and new features.
What's New in iOS 8.4
Apple Music Streaming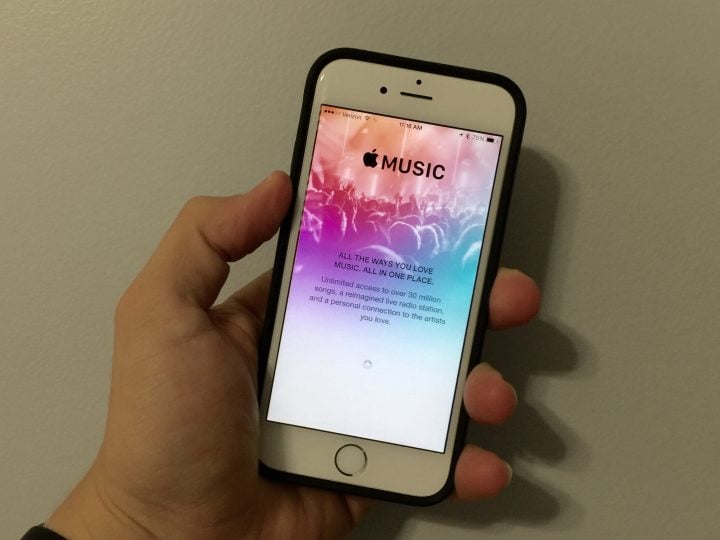 The new Apple Music app includes the new Apple Music streaming service designed to take on Spotify, Pandora and other services. The iOS 8.4 update enables this new app and includes a free three-month trial of the Apple Music service.
With Apple Music you can pay $9.99 a month for an individual or $14.99 a month for a family of up to six members and enjoy full albums on demand and save music for offline playback.
Apple Music uses your musical tastes to pick new music that you might enjoy listening to in a new For You section of the music app that will help you find new music to listen to. The video above shows how this works.
This new app replaces the Music app from iOS 8 and earlier. Apple is not adding another app you cannot install from the iPhone or iPad, just updating one that is already on your device.

As an Amazon Associate I earn from qualifying purchases.