Battery Issue the Reason Behind the Verizon HTC Thunderbolt Delay?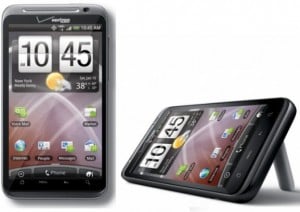 There has been constant chatter about the release date of the HTC Thunderbolt, a 4G LTE Android smartphone for Verizon Wireless that is anticipated as a rival to the HTC EVO 4G on Sprint and the HTC Inspire 4G on AT&T with its 4.3-inch display, kickstand, HTC Sense user interface, and fast mobile broadband connectivity. Recent speculations made by Engadget suggest that the delay of the handset may caused by the less than stellar battery life.
Last night, Xavier wrote that the recent commercials on Verizon's YouTube channel for the Thunderbolt have been pulled, which could suggest that the handset may not be ready for launch yet by the early to mid-March timeframe originally suggested by a Best Buy tweet–Best Buy had tweeted March 4th as a launch date though several news outlets have reported later that the date could have slipped to March 10th.
A user had re-posted the Verizon Thunderbolt commercial on YouTube, which is embedded below:
According to Engadget, to power management issues, perhaps related to the use of the emerging 4G LTE technology for faster mobile broadband access, may be the culprit behind delay; the handset has been delayed at least six times now. A tipster to the popular consumer electronics blog says that a firmware update is on its way to resolve both battery and signal issues.
So far, Verizon only has two USB LTE 4G broadband modems for use with laptops, desktops, and notebooks. The USB modems are now PC and Mac compatible. At the Consumer Electronics Show earlier this year, the carrier had announced ten new 4G products for its network, including 4 Android smartphones, 1 notebook, 1 netbook, and the Motorola Xoom tablet–which will launch with 3G though a 4G upgrade is forthcoming, 2 mobile hotspot routers of which one will be a MiFi router by Novatel, and a third USB 4G LTE modem from Novatel. The carrier did not promise an exact launch date, except to say that the devices are expected to launch soon, and that the smartphones demonstrated at CES were still working prototypes.
4G LTE smartphones on Verizon are expected from HTC, Motorola, LG, and Samsung. More recently, the carrier has also hinted of 4G LTE products forthcoming from Apple, though it did not specify what products those may be nor when they will launch. The Thunderbolt from HTC is widely believed to be the first of the 4G LTE smartphones to launch on Verizon Wireless, followed possibly by the Motorola Droid Bionic with its dual-core processor made by Texas Instruments.

This article may contain affiliate links. Click here for more details.