Beme App: 5 Things to Know
The new Beme app and Beme social network arrived on iPhone recently and thanks to the power of the vlogging founder Casey Neistat, Beme is trending on the App Store and people are scouring social media for access to the new app.
Here is a quick introduction to Beme, including how to find a Beme unlock code and what you need to know about how this is different from Twitter, Instagram, Facebook and other social networks.
You can download the Beme app now, but you cannot use it until you get a free Beme unlock code. Even if you don't have a code, there is an important reason to download the Beme app now.
When it comes to using the Beme app, you will need to master aiming your camera while you continue to enjoy what is going on as this is supposed to be an authentic version of you and an online presence where selfies aren't a major part of the experience.
Here are the essential details that you need to know about Beme.
What is Beme?
Beme is an app and a social network that focuses on short moments that you share by holding the phone to your chest or to another solid object. The name is pronounced like beam, not like be me, despite the way that this fits with the name of the app.
The idea is that you can continue to see the moment you are in, without looking at it through a viewfinder on your iPhone. Another aspect of the Beme network is that when you watch a moment that someone else shares, you can only see that moment once and then it is gone. You can share a reaction with the user, but you cannot go back to see that moment again.
Watch the video above from Casey Neistat to understand more about the Beme app and Beme social network, including why Neistat and his team think this is different from Facebook, Instagram and other social networks.
How to Get a Beme Unlock Code
For the moment you need a Beme unlock code for access to the Beme social network. Anyone can download the Beme app to the iPhone and reserve a place in the Beme social network, but you cannot start using it until you get a one-time use code.
The idea behind this gated access is to help you join with someone you know, according to Neistat. However this also builds the hype around Beme and marks it as an exclusive place that you need to ask someone to get into.
Tweets about your beme unlock code is

If you know someone on Beme they can use the app to send you an unlock code. Another place to look is on Twitter where many public tweets include an unlock code and a link.
Search for "Your Beme Unlock code Is" and you will see many people sending and sharing Beme unlock codes. You will need to be fast to get access before someone else. The best way is to get a Beme unlock code as a DM or message from someone you know, but this is one way to jump the line.
How to Use Beme?
Beme works when you hold the phone to your chest or another surface. This uses the proximity sensor on your iPhone to know when to record. After you get access to the Beme app you can open the app and hold the phone to your chest. The phone will beep or vibrate to let you know when the recording starts and when it is over.
There is no way to review or re-do your Beme recording. As soon as it is done it will start uploading.
When you want to watch a Beme, tap and hold on a recording and you can start watching. Move your finger around without lifting it to start a reaction window. Tap in the Reaction window to take a selfie of your reaction and instantly send it to the original person.
the best collection of @bemeapp REACTIONS from @Shonduras bank robbery beme pic.twitter.com/ojPIiip85e

— Casey Neistat (@CaseyNeistat) July 18, 2015
You can follow other users and Beme will also insert interesting people into your feed to make sure you have new people to follow and Bemes to see.
Register your Beme Username Now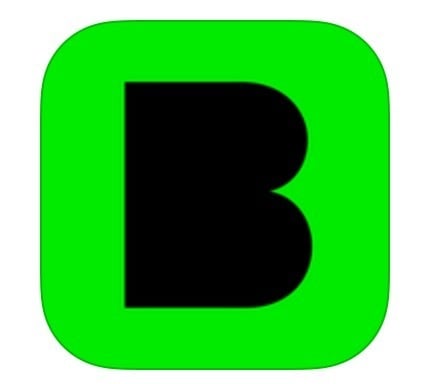 If you hate getting to a new social network late and finding out that your username, the username you use everywhere, is already taken you need to download Beme now.
After you download the Beme app you can register your username even if the app is still locked while you wait for a Beme unlock code.
This takes only a few seconds and it is worth doing if you think you will use Beme at any point in the future.
Beme for Android Release
When is the Beme Android release? This is something that many users are waiting for. The Beme Android app is not available, but there is hope that it will come to Android. Most new Android phones include a proximity sensor, which should support Beme.
One report that is giving users hope says in the headline that Beme for Android is coming soon, but in the article the author only states that a Beme Android app "might come soon." This is a far cry from Casey Neistat or a member of his team confirming the Beme Android release.
This is me waiting on @bemeapp to come to Android…#beme @CaseyNeistat pic.twitter.com/cFD9akeQRV

— COLIN (@clbridgers) July 19, 2015
Users clearly want to try Beme for Android, but it is telling that the company is looking for an iOS engineer, and that there is no Android listing on the Beme job page.

As an Amazon Associate I earn from qualifying purchases.