New Quad-Core HTC One Series Phone Headed to AT&T?
Some recent benchmarks show that HTC is trying to out-do the One X with an even faster quad-core smartphone.
According to Pocketnow, data at GBLBenchmarks points to an HTC smartphone with a 1.7GHz quad-core processor. The smartphone has the codename "evitareul," though the site think it might be written as "Evitare UL." GBLBenchmerk lists the phone's model number as PM63100.
The model number and codename both hint at a phone that' a step above the HTC One X. HTC codenamed the One X  "Evita" before launch. A phone with a similar codename is likely the successor the One X. It could be the HTC One XXL we've heard rumors of in the past.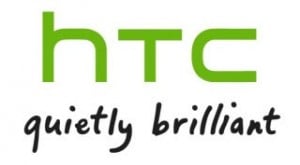 The international version of the One X uses a quad-core 1.5GHz Tegra 3 processor. This new phone uses the same processor, but clocked at 1.7GHz instead. We haven't heard of any other smartphone using a 1.7GHz Tegra 3, but this could be a new version of the chip that we'll see later.
The Evirate still has a 720p display, though we're not sure of the size. It also appears that HTC is preparing it for AT&T's 4G LTE network. We don't know when the phone will reach AT&T, but if it takes long enough, it could mean that faster Tegra 3 is the version with 4G LTE that Nvidia plans to have ready by next year.
Benchmarks for the Evirate say it runs Android 4.0 Ice Cream Sandwich, but it will hopefully use Jelly Bean by the time it comes to market. With the new Android PDK, HTC should have no problem porting the latest Android OS to the phone.