Besides The MeMO Asus Brings Other Tablets to the Table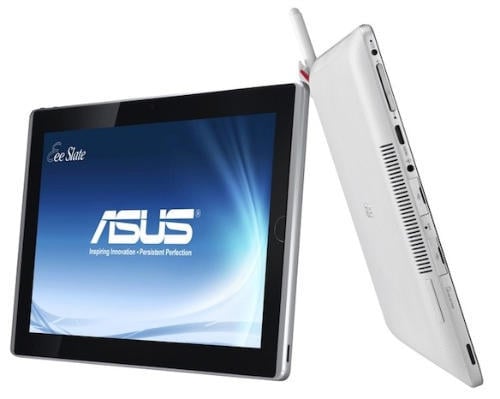 Asus might be waiting a bit (like everyone else) for the next Tablet friendly version of Android, but at least the company known for being the Netbook disrupter is sliding into CES 2011 with what it hopes will be some transformative Tablets, as well as a new alphabet designation for its Windows Tablet.
I already posted about the MeMO Tablet earlier, but Asus is also unveiling three other Tablets. First up is what Asus calls The Most Powerful Tablet in the World. Yep, it's running Windows 7. It's the Eee EP121 and its running an Intel Core i5 processor and can be configured with up to 4GB of memory. You can also have 64GB of Flash storage. It's big, one of the 12.1 inchers and looks to be available for $999 later this month. I'm guessing (and so are you) that we're saying Enterprise market here.
Then there are the other two we'll have them when Honeycomb is ready Tablets. The first is the Eee Pad Slider. As the name implies it has a keyboard that slides out. It runs NVidia's Tegra 2 platform an is a 10.1 incher and we're looking at a price point of between $499 and $799 when it gets released in May.
Next up is the Eee Pad Transformer which looks like a distant cousin of the HP TC1000 line and the Lenovo Hybrid line that is getting a rebirth at this CES 2011 show. It's 10.1 inches, runs on the Tegra 2 platform and the touch screen can work as a Tablet by itself or you can attach the keyboard to it. Expect a price point between $399 and $699 when it shows up for sale in April/May.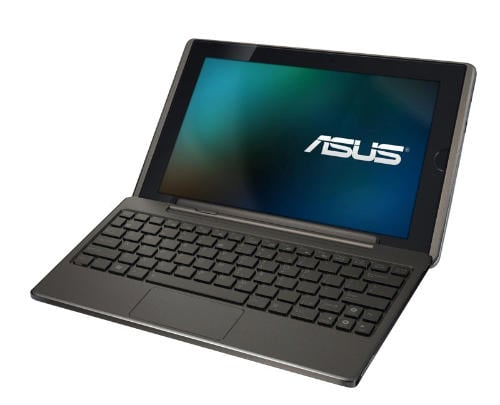 And as for the MeMO. Well pricing is not listed as between $499 and $699.
So, among other questions these neat look devices beg, is how come the Android models get cool names and the Windows version gets stuck back in alpha numeric land? Oh, yeah. The Enterprise thing.

As an Amazon Associate I earn from qualifying purchases.