13 Best 9.7-inch iPad Pro Cases
Zagg Slim Book Pro - 9.7" iPad Pro Keyboard Case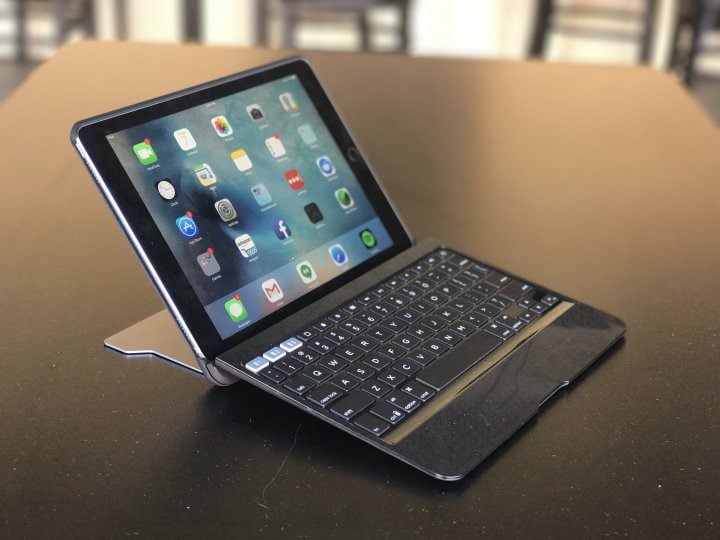 The ZAGG Slim Book Pro is the best iPad Pro 9.7-inch case you can buy.
This includes an awesome keyboard for the 9.7-inch iPad Pro and it also includes a standalone case with a magnetic kickstand that lets you position the screen anyway you need it. There is also a loop on the back to secure your Apple Pencil while until you need to use it.
We love the keyboard, which allows us to be more productive on the iPad Pro and love that the new case design props the keyboard up slightly. You can also disconnect the keyboard from the case and use it on your lap while the iPad is on a tray table or a desk. The keyboard connects to three devices, includes backlit keys and works with the mophie power app so you can see battery life.
The standalone case lets you use the iPad alone while keeping it protected and it's perfect for watching movies while in bed.
$149.99 at Zagg