13 Best 9.7-inch iPad Pro Cases
The 9.7-inch iPad Pro is a device that you have more reason to carry and use while mobile than the larger iPad Pro. With that in mind, we want to share the best 9.7-inch iPad Pro cases.
From slim and minimal 9.7-inch iPad Pro cases that offer just enough protection to keep your iPad from scratching to more durable options that can handle a trip outdoors, we have you covered. We also include three keyboard options that can keep your new smaller iPad Pro protected and will allow you to get more work done while you are mobile.
You don't need to spend a fortune on the best 9.7-inch iPad Pro cases, with options under $15. If you plan to buy the Apple Pencil to take notes on your 9.7-inch iPad Pro you can even store it in some of the small iPad Pro cases we include in this roundup.
Here are the best 9.7-inch iPad Pro cases you can buy.

We'll update this list as we test and identify other great cases for the iPad Pro with a 9.7-inch display. These cases will fit all of the 9.7-inch iPad Pro models on sale. You can check out this list of the best 10.5-inch iPad Pro cases to find one for the newer, iPad Pro with a bigger display.
These are the best small iPad Pro cases you will find anywhere online or in store.
Stylefolio Pencil 9.7-inch iPad Pro Case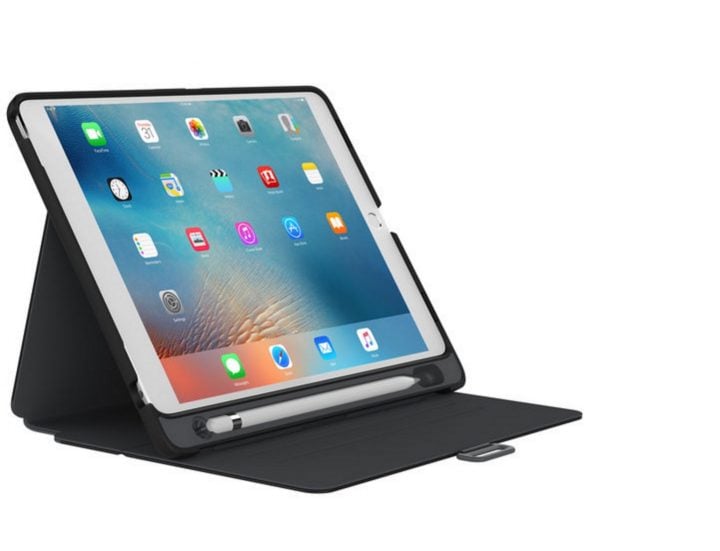 The official 9.7-inch iPad Pro cases don't include any way to carry the Apple Pencil and the smaller iPad Pro together without worrying about losing the pencil.
There is a small carrying area to store the pencil while you go somewhere with the iPad Pro, and there is also an inkwell spot to place the Apple pencil while you are switching between using it and using a keyboard.
In addition to carrying the Apple Pencil, this case protects the front and back of the iPad Pro while allowing you to use the iPad in a variety of positions. The pencil holder makes this slightly wider than other cases.
$59.95 at Speck