Best Android Apps This Week [February 5 – 11]
Some sweet updates and a new browser for Ice Cream Sandwich have us excited this week. Check out the apps we like best for Android.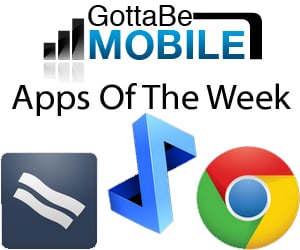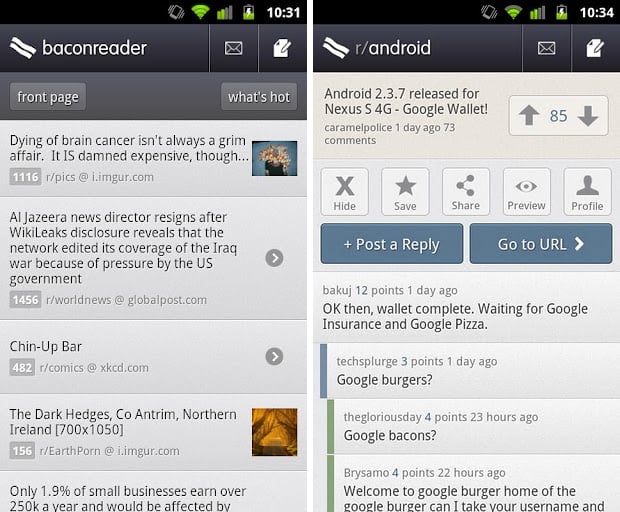 My favorite Reddit reading app got even better this week, especially if you own a Galaxy Nexus. The app now includes a scrollable widget for Honeycomb and ICS, Beam support for NFC phones, and hardware acceleration. If you're addicted to Reddit and want the same sharing, commenting, and discussion capabilities you get through the web interface, you want Bacon Reader. I follow several subreddits and find it much easier to keep track of them, especially with the new widgets.
K. T. Bradford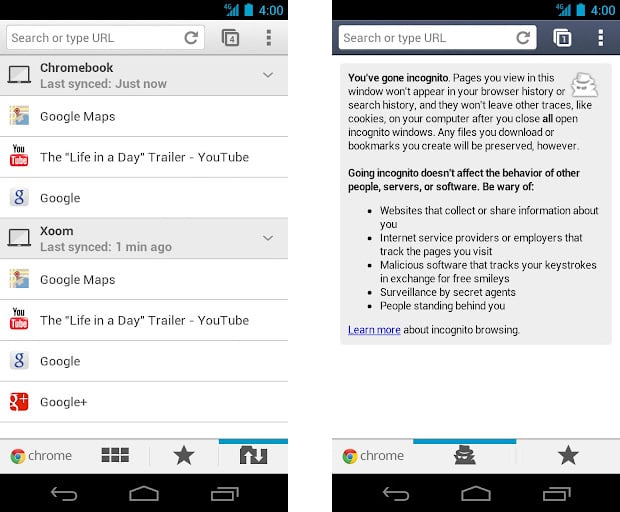 Earlier this week, Google finally released its Chrome for Android Beta browser for use with Android 4.0 devices. Of course, that means devices running lesser versions won't be able to run it at the moment, but luckily I have a Samsung Galaxy Nexus.
On day one, I replaced the stock Android browser with Chrome and I haven't looked back.
Many of you won't like the fact that it doesn't support Adobe Flash Player but it makes up for that with its other features. Features like the ability to sync bookmarks and tabs I have open on my desktop to my Galaxy Nexus and being able to send pages from my desktop browser to my phone. Seamlessly.
If you have an Android 4.0 device, get this browser. Now.
Adam Mills
doubleTwist — Free [Market, [amazon_link id="B004SE9HXU" target="_blank" container="" container_class="" ]Amazon[/amazon_link] ]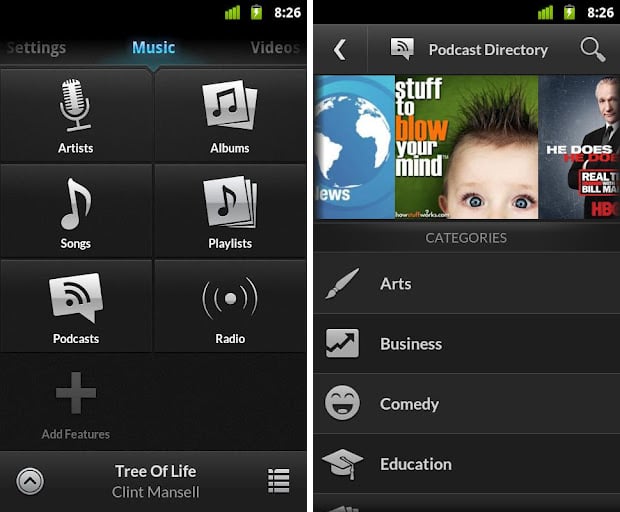 Recently doubleTwist got a nice update that allows users to get their podcasts directly from within the app instead of having to sync them from a computer. For someone who listens to podcasts every day this is an awesome feature on top of an already awesome app. The only drawback is that this is a premium feature, so you have to pay about $7 to unlock it. However, if you just want to stream, not save podcasts, that's free.
K. T. Bradford
World of Goo isn't a new game, but I just discovered this fun physics game that tasks you with building towers, bridges and more to solve puzzles in a variety of landscapes. You don't have wood or nails, but rather balls of Goo that can stick to each other to form structures. Well worth the $5 price.
Josh Smith