Best Android Tablet Apps [July, 2014]
Flipboard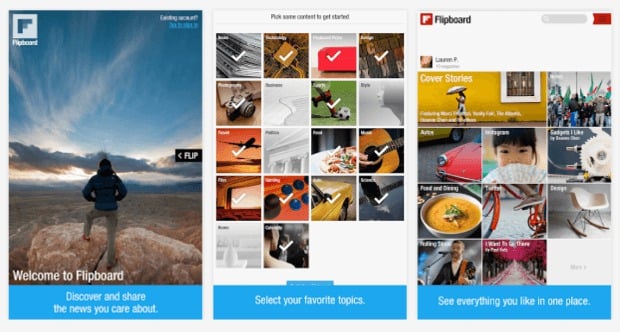 Flipboard is an extremely popular app simply because it curates news and content from a vast array of sources and delivers it right to your tablet or smartphone. The Flipboard tablet app is extremely polished, the pages flip with a beautiful animation, and you'll get any and all news you'd like from one dedicated app. Once you setup your preferences or start a My Flipboard account, you'll be set.
Flipboard is essentially an RSS reader, but done in a way that's extremely easy for the end user to enjoy the entire experience. There's built-in podcast and video playing, so you won't have to leave the app either. It's one of my go-to apps for news aggregation.

As an Amazon Associate I earn from qualifying purchases.