Best Apps For Watching Live TV on Android Phones
Watching live TV on your Android tablet is no longer a pipe dream. Thanks to advances by Dish Network and others, you can tune in on demand and Live TV programming on your Android smartphone.
Android phones are till trying to catch up to the iPad when it comes to entertainment, which means there aren't as many apps as you find on our Ultimate guide to watching live TV on the iPad, but just like all Android Entertainment options are improving, there is progress that equals entertainment.
Keep in mind that these apps may only work on specific phones and you'll need to have the right equipment. The Android apps aren't as straightforward as the iPad and iPhone counterparts, but if you know what you are looking for, you can watch Live TV on your Android smartphone.
Live TV on Android Phones
Dish Remote Access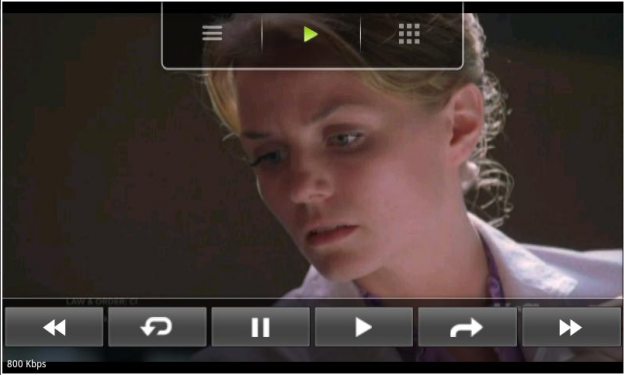 Dish Network is the only game in town if you want Live TV streaming from your cable or satellite company. The live TV for Android app delivers access to your DVR, TV and On Demand programs at no extra monthly charge.
You need to have a ViP™ 922 Slingloaded DVR or ViP 722 or 722k DVR with the Sling Adapter to make this work.
AT&T U-Verse Live TV
https://www.youtube.com/watch?v=03fzVtXZ-6I&feature=player_embedded
The AT&T U-Verse Live TV app delivers live TV on your Android smartphone. You don't need U-Verse home service to use the app. There is a 7 day free trial, after which the service is $9.99 a month.
You have access to a number of channels including MSNBC, Fox, ABC, Disney, NBC and Comedy Central among others. Notably, you get access to live sports on ESPN Mobile TV.
Before you go sign up for the service, make sure you have one of the following phones, HTC Status, Pantech Crossover, LG Phoenix, LG Thrive, Samsung Captivate, Samsung Infuse, HTC Aria, HTC Inspire, Motorola Atrix, Motorola Bravo, Motorola Flipout, Motorola Flipside and future AT&T Android phones. You should also note that this app is not compatible with tablets.
Depending on the show, your subscription and other factors the U-Verse Mobile App may allow you to watch some TV shows.
Sling Media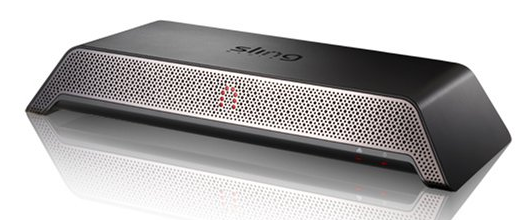 If you don't want to wait for your cable company to get in the Android game with a live streaming TV app, you can get your own solution together by purchasing a SlingPlayer box.
The SlingPlayer Solo and SlingPlayer HD boxes work with your existing DVR or cable box, allowing you to watch the Live TV you already pay for when you are on the go. The Android app isn't designed specifically for the tablet, but several users report that this works well on the larger display of Android tablets.
The SlingPlayer App is available for $29.99 and the hardware will run you between $150 and $300 depending on whether you purchase the Slingbox Pro-HD or Slingbox Solo.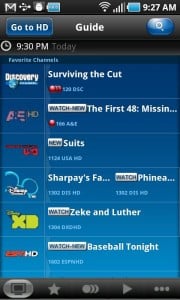 Non Streaming Android TV Apps
Premium and Specialty Android TV Apps
CNN App for Android Phones – If you have the right cable company, you can watch CNN live on your Android smartphone.
NFL Sunday Ticket – With Direct TV and a Sunday Ticket subscription, you can watch your favorite NFL games on your Android smartphone.
Max Go – Cinemax is now available on demand on your smartphone. If you are a subscriber on compatible cable carriers you can watch on demand programing form Cinemax.
HBO Go – HBO Go delivers HBO on demand programing on your Android smartphone so you can watch your favorite shows while you are on the go.
WatchESPN – ESPN delivers mobile access to live sports, but only if you have cable service from a cable company that participates in the program.

As an Amazon Associate I earn from qualifying purchases.